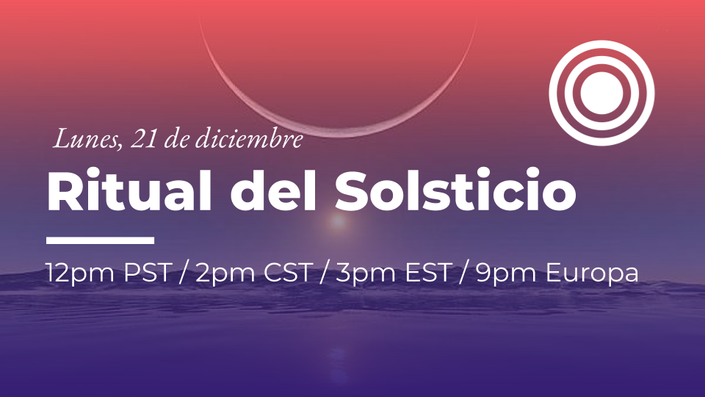 Ritual del Solsticio el Lunes, 21 de diciembre
12pm Pacífico / 2pm Centro / 3pm Este / 9pm Europa
Fecha: Lunes, 21 de diciembre, 2020
Hora: 12pm Pacífico / 2pm Centro / 3pm Este / 9pm Europa
Ritual del Solsticio

Acompáñanos en oración y meditación grupal para honrar el Solsticio y sincronizar nuestras energías con el poder espiritual en este día. Como místicos, celebramos los 4 eventos principales del año, el Equinoccio de Primavera y Otoño y el Solsticio de Invierno y Verano, el 21 del mes, incluso si el día real cae el 20 o el 22. El Arcano 21 corresponde a El Mundo, reflejando el potencial de estos 4 poderosos días para dirigir las fuerzas de la Naturaleza para el bien del mundo entero.
Usaremos oraciones y mantras que se han transmitido de generación en generación como formas, probadas en el tiempo, de dirigir las corrientes vibratorias para el beneficio sanador positivo de todos. Estamos deseando orar juntos y magnificar el impacto que tenemos en nuestro mundo.
Para prepararte:
Limpia tu espacio de oración de zapatos, calcetines o desorden

Ten una vela que puedas encender como símbolo de la única Luz Verdadera (puede ser una vela pequeña con base de metal, una votiva o una vela tan grande como desees)

Asegúrate de estar cómodo y tener el apoyo que necesitas para sentarte cómodamente.
Your Instructor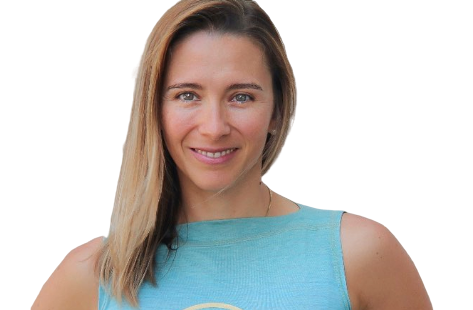 Renata Spironello is a Senior Harmonyum Practitioner, Naam Yogi and Universal Kabbalah teacher. She is admired and respected for her skills in business development and empowering individuals to reach beyond themselves. This optimistic and heartfelt native Brazilian's commitment to excellence and service to humankind has earned her the respect and recognition of her clients and peers. For the past 10 years, she has been working with the psychotherapeutic application of Divine Spiritual Wisdom to help people from all walks of life with their health, relationships, communication, and careers. Renata shares her perspicacious professional insights as a Naam Yoga Certified Teacher Trainer throughout the year and is a member of the International Naam Yoga Association, the International Harmonyum Association, and Yoga Alliance. She is deeply committed to contribute to the positive evolution of humankind through her profound and spiritual work with Women and Mothers-to-be through The Kabbalah of Birth and Beyond trainings that she imparts along with other powerful women. She believes that women are the only Hope for a true and everlasting change of humanity. Renata also teaches Divine Spiritual Wisdom on a regular basis in Mexico, Spain, Germany, and Brazil. When in the United States she makes her home in Los Angeles at Naam Yoga LA Research and Healing Center. She has been blessed to study under the guidance of Dr. Joseph Michael Levry, founder of Naam Yoga and father of Harmonyum Healing, and often travels with him as his assistant all over the world.
Classes & Important Messages
Lunes 21 de diciembre Ritual del solsticio
Available in days
days after you enroll