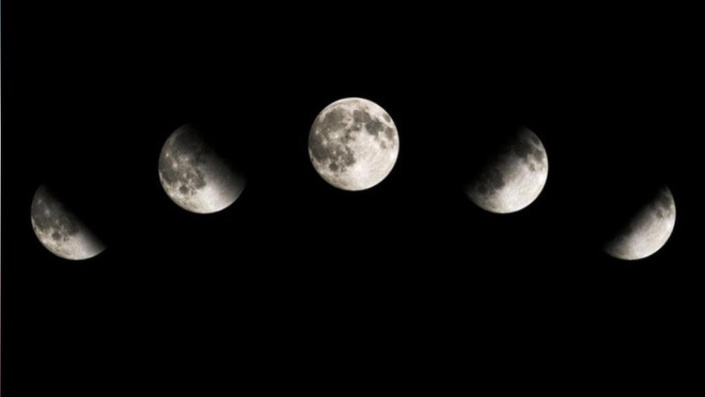 New Moon and Full Moon Ceremonies @ NAAM International
Unlimited Online Access to all New Moon and Full Moon Rituals, live and by replay
New Moon and Full Moon Celebrations are an opportunity to come together in community to align for spiritual connection and growth. Working with the energy of the moon when it's waxing or waning brings your mental, emotional and physical bodies into balance. These celebrations include some breath and light movement to open and relax the body, along with guided mantra meditations. Please join us for these special events designed to help you work with the moon's energetic influence.
Subscribers to this channel receive a course bundle of New and Full Moon Rituals each month. You will have access live and by replay. Subscribers will find the rituals listed under My Courses. Rituals are also available per session for $19 under the individual course listing. They are also included in the Naam LA Online Membership bundle.
Your Instructor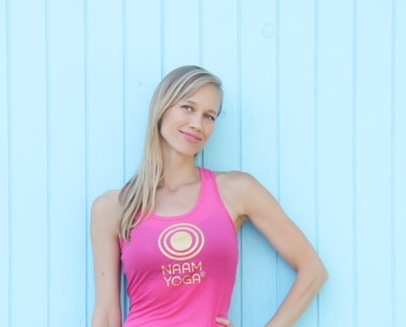 Alyssa is honored to share the nourishment of Divine Spiritual Wisdom and to transform through the ecstatic luminous blessing of Naam. A dancer at heart, her classes are infused with love, musicality, inspiration, devotion, discipline and respect for each individual's process. Alyssa trained extensively in dance for over 20 years and graduated cum laude with a BA in dance where she honed her teaching skills studying pedagogy, anatomy and injury prevention. Alyssa received her certifications in the Gyrotonic Expansion system, Gyrokinesis, Pilates Mat, Kundalini Yoga and Naam Yoga® Therapies Levels I, II and III. She danced professionally and taught a variety of populations and settings including hospitals, gyms, offices, yoga studios and private clients in NYC for over ten years. Currently, Alyssa is a Senior Harmonyum Practioner and Naam Yoga® Therapies Teacher Trainer. She teaches Shakti Naam Yoga(TM), Dancing Naam(TM), New and Full Moon Rituals and Universal Kabbalah as taught by Dr.Joseph Michael Levry. In addition, Alyssa is on the Kabbalah of Birth and Beyond(TM) Faculty. Alyssa lives in LA and teaches with an incredible team of colleagues around the world including Brazil, Germany, Switzerland, Spain and Mexico.
Classes & Important Messages
Moon Ritual Replays
Available in days
days after you enroll
Courses Included with Purchase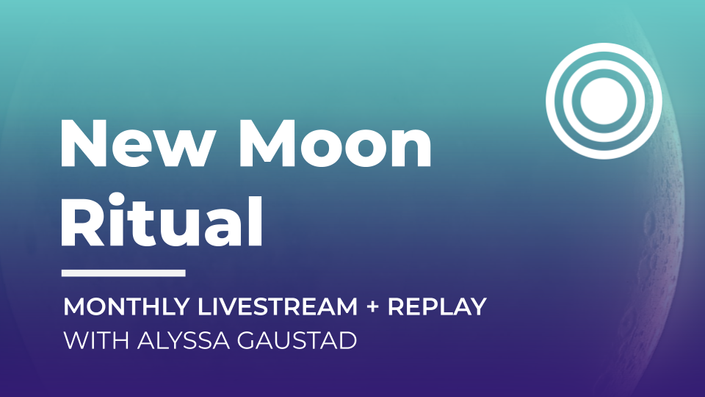 New Moon Rituals with Alyssa Gaustad
Success and Positive Energy on Tuesday, March 21 at 12-1pm PDT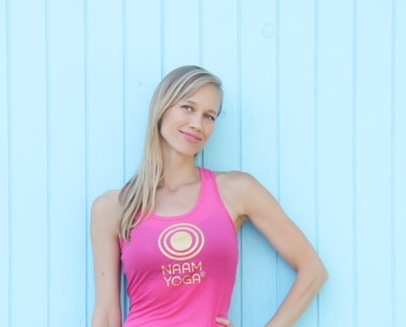 $19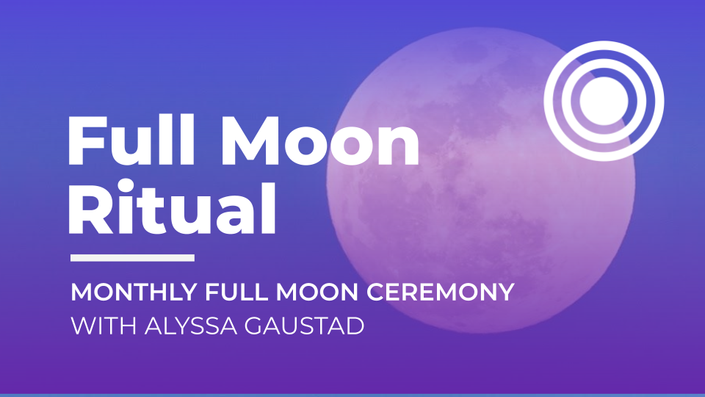 Full Moon Rituals with Alyssa Gaustad
Communication and Happiness on Wednesday, April 5 at 12-1pm PDT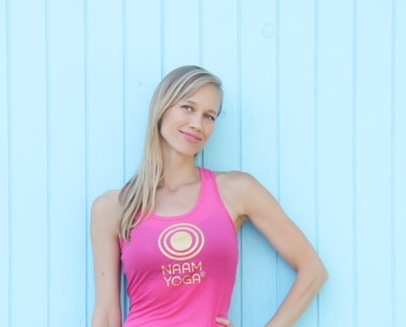 $19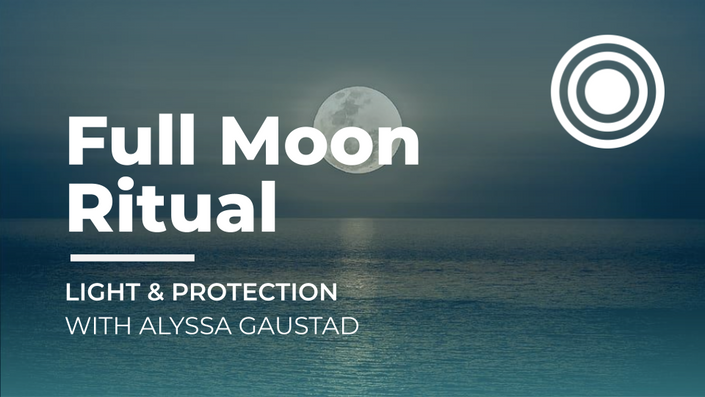 Full Moon Ritual: Light & Protection (July 2021)
Friday, July 23rd from 1:00-2:00pm PDT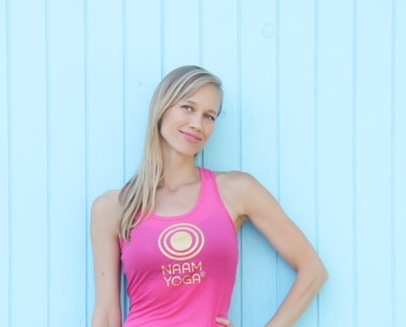 $19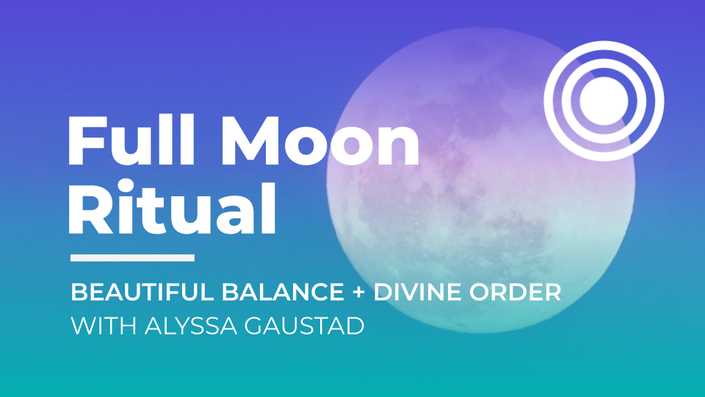 Full Moon Ritual: Beautiful Balance and Divine Order (June 2021)
Thursday, June 24th from 1:30-2:30pm PDT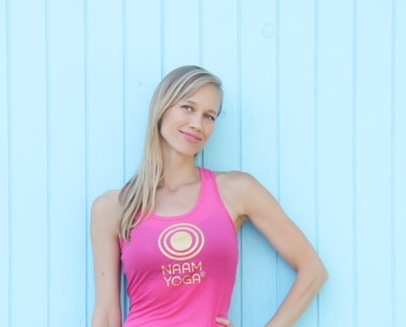 $19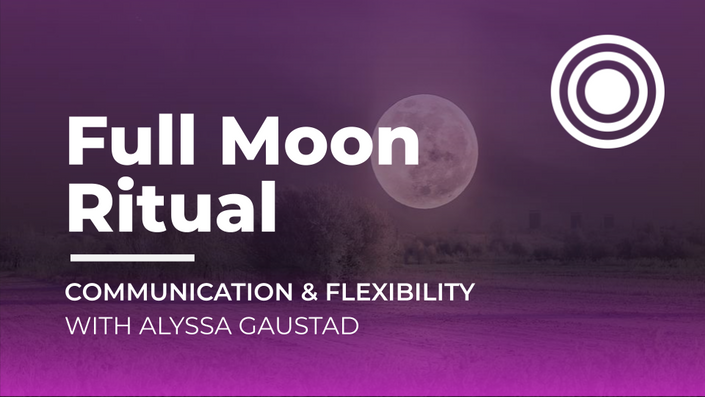 Full Moon Ritual: Communication and Flexibility (May 2021)
Wednesday, May 26th from 1:00-2:00pm PDT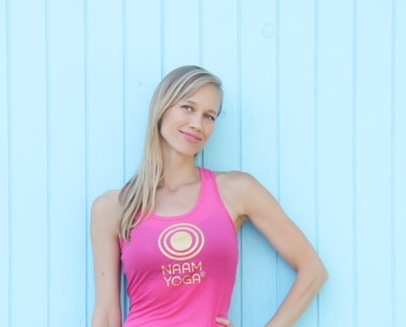 $19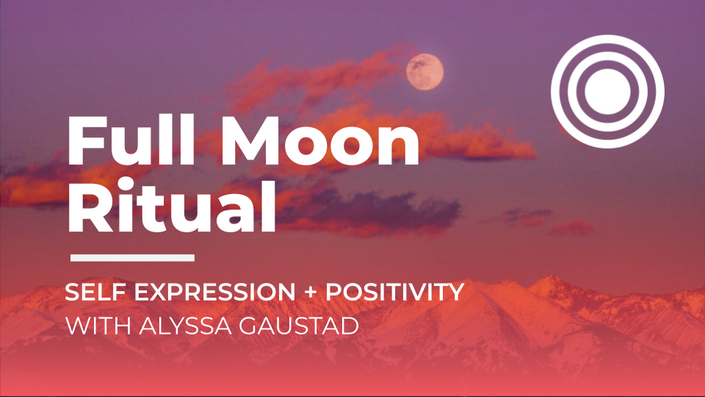 Full Moon Ritual: Self Expression & Positivity (April 2021)
Monday, April 26th from 1:00-2:00PM PDT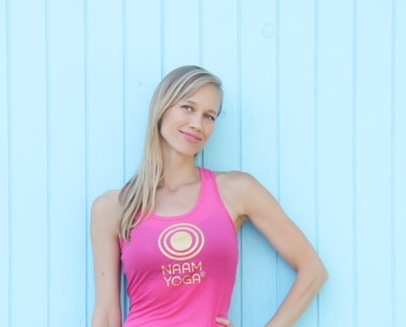 $19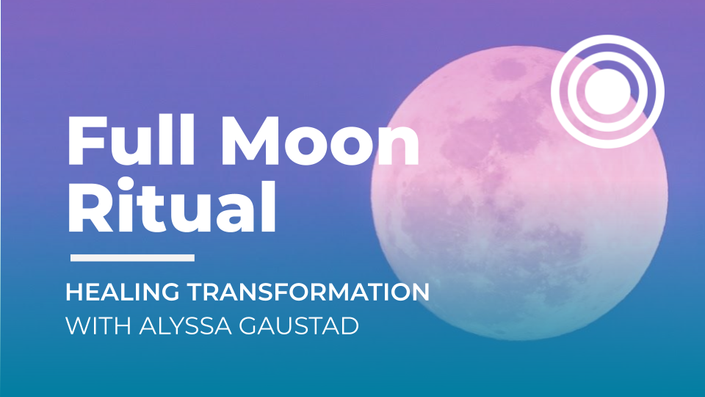 Full Moon Ritual: Healing Transformation (March 2021)
Saturday, March 27 from 5:00-6:00pm PDT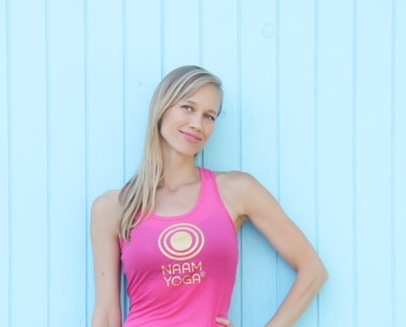 $19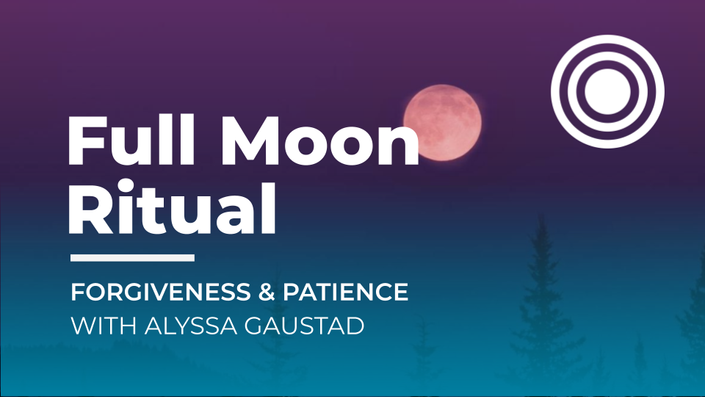 Full Moon Ritual: Forgiveness and Patience (February 2021)
Friday, February 26th at 6:00-7:00pm PST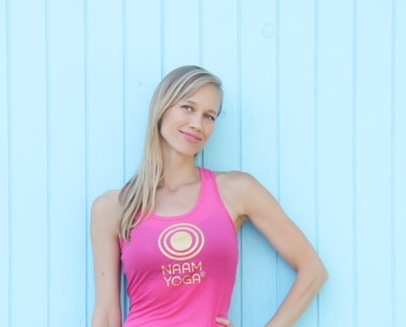 $19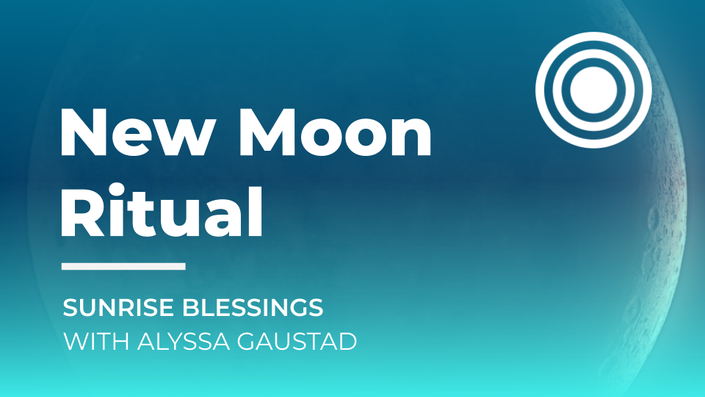 New Moon Ritual: Sunrise Blessings - New Year, New You with Alyssa Gaustad (January 2021)
Wednesday, January 13th at 7am-8am PST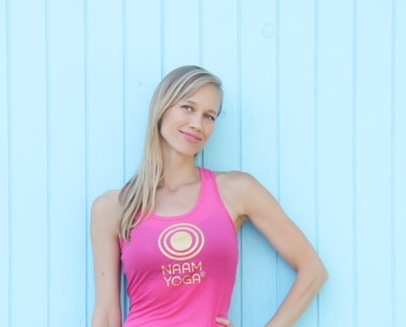 $19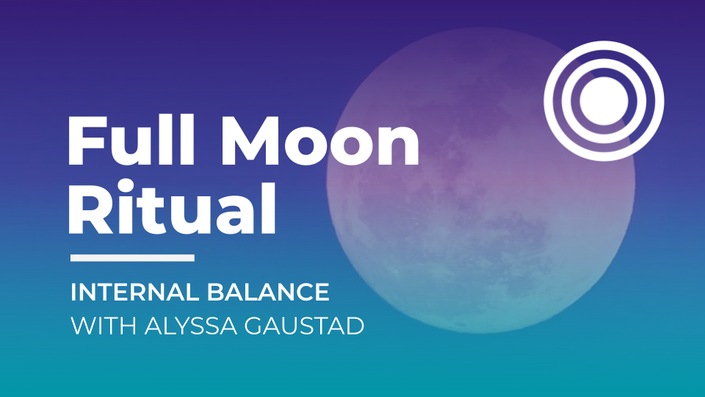 Full Moon Ritual: Internal Balance for a Peaceful and Magnificent Reality (January 2021)
Thursday, January 28th at 1:30-2:30pm PST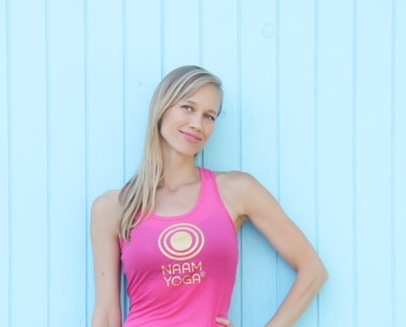 $19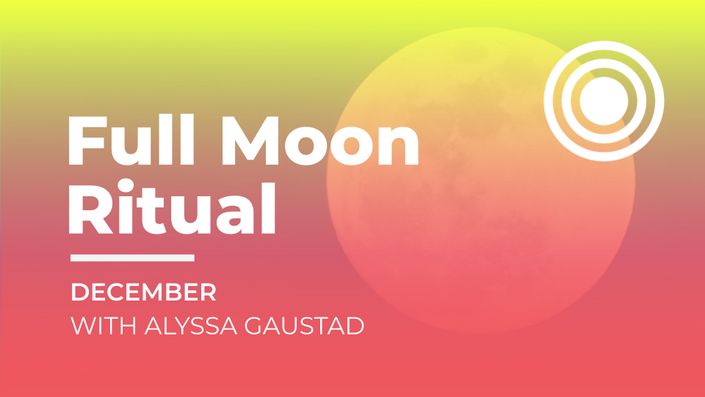 Full Moon Ritual: Angelic Guidance with Alyssa Gaustad (December 2020)
Tuesday, December 29th at 1:30-2:30pm PST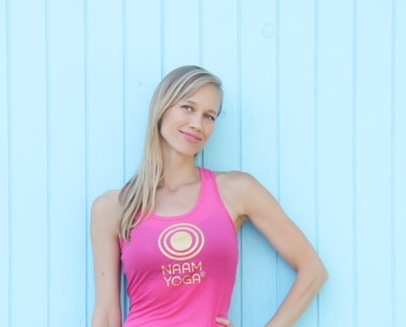 $19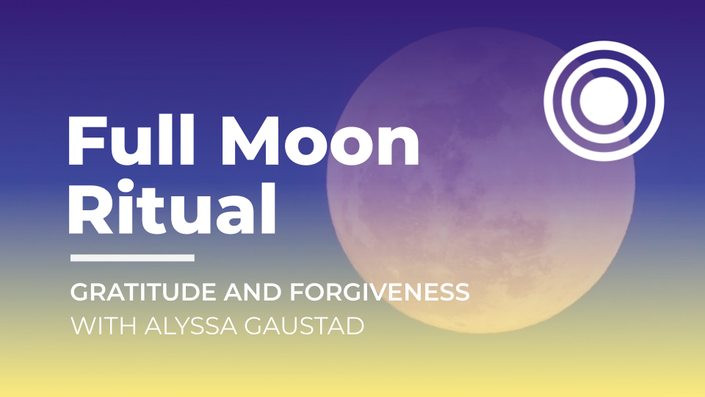 Full Moon Ritual: Gratitude and Forgiveness with Alyssa Gaustad (November 2020)
Monday, November 30th at 12:30 - 1:30pm PST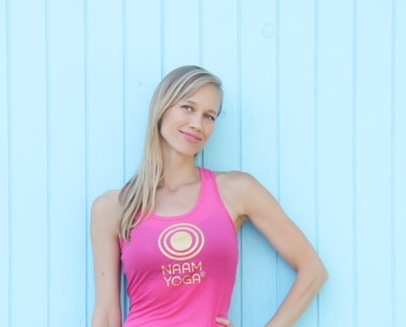 $19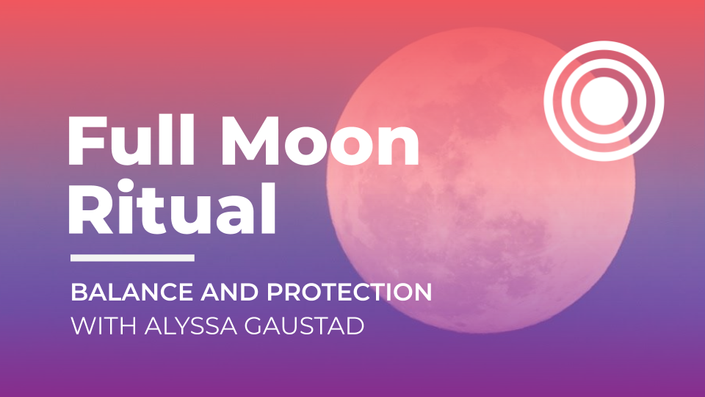 Full Moon Ritual: Balance & Protection with Alyssa Gaustad (October 2020)
Thursday, October 1st 2020 at 12:30pm - 1:30pm PDT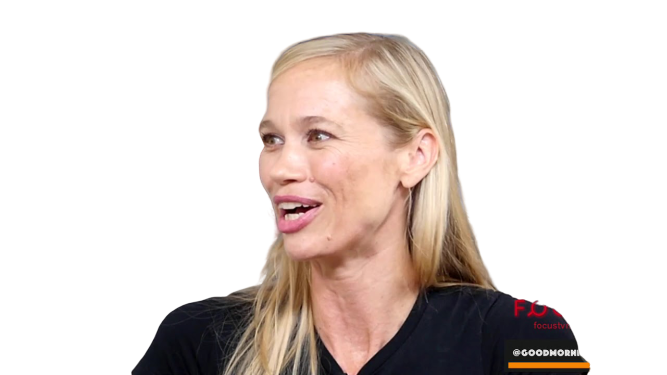 $19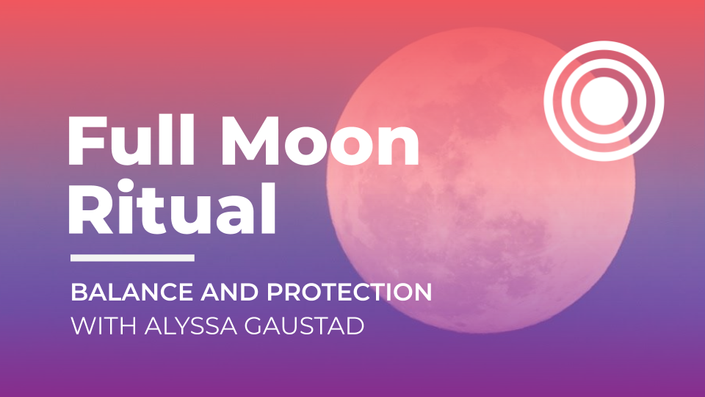 Full Moon Ritual: Balance and Protection with Alyssa Gaustad (October 2020)
Thursday, October 1st 2020 at 12:30pm - 1:30pm PDT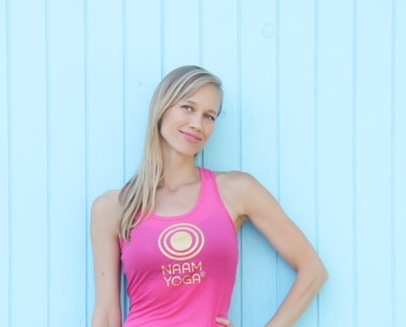 $19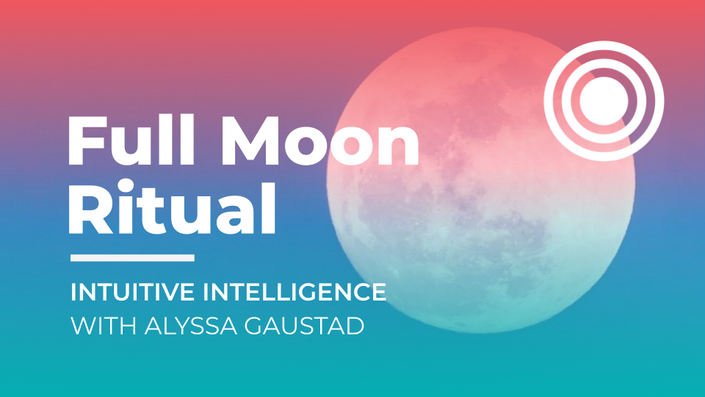 Full Moon Ritual: Intuitive Intelligence with Alyssa Gaustad (September 2020)
Wednesday, September 2nd 2020 at 2:15pm - 3:15pm PDT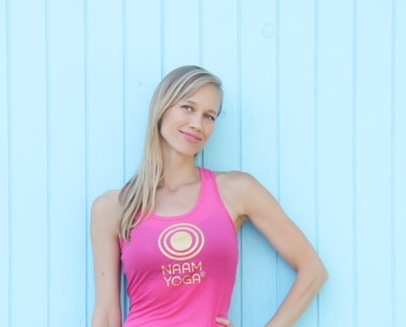 $19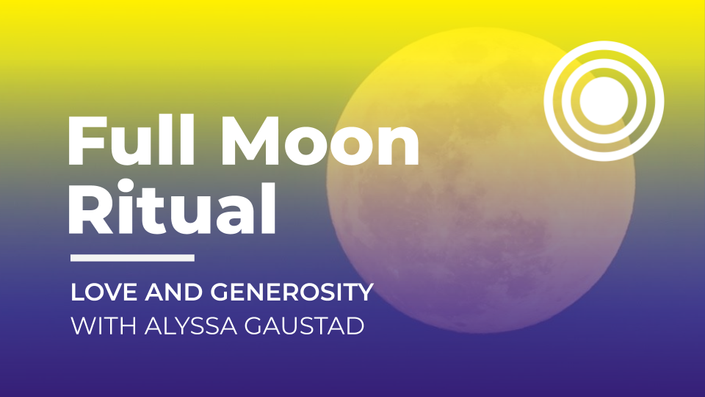 Full Moon Ritual: Love and Generosity with Alyssa Gaustad (August 2020)
Monday, August 3rd 2020 at 1:00pm - 2:00pm PDT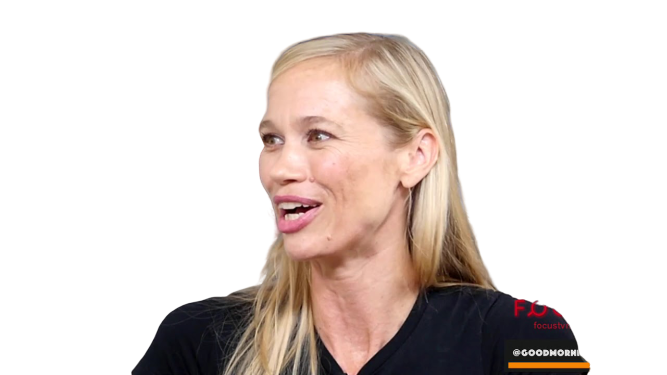 $19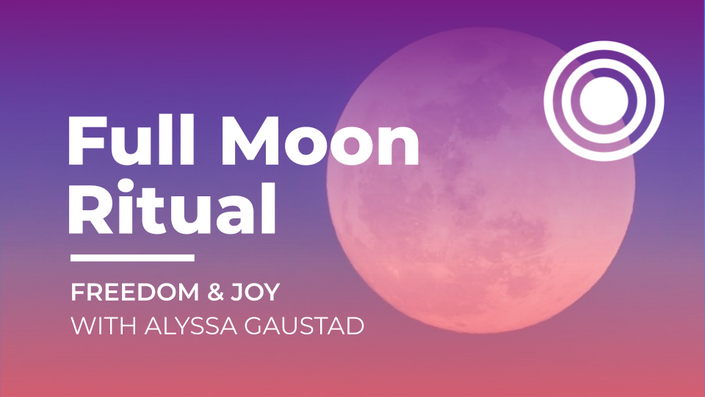 Full Moon Ritual: Freedom & Joy with Alyssa Gaustad (July 2020)
Saturday, July 4th 2020 at 3:00pm - 4:00pm PST Unlimited Replay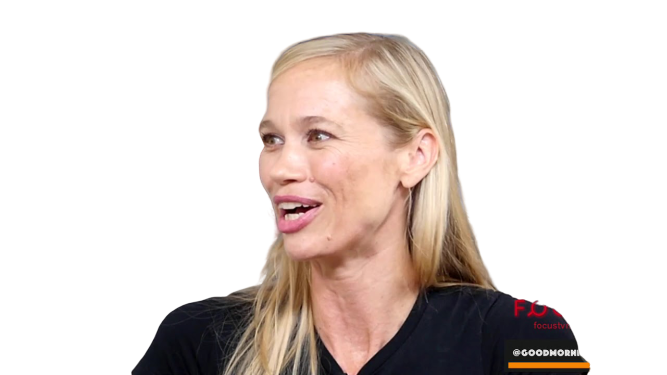 $19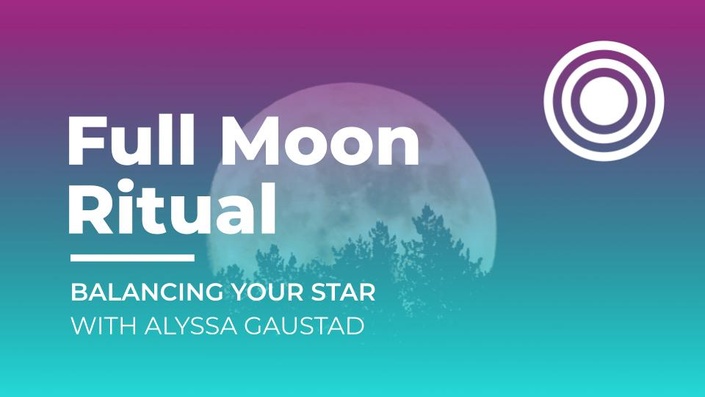 Full Moon Ritual: Balancing Your Star with Alyssa Gaustad (June 2020)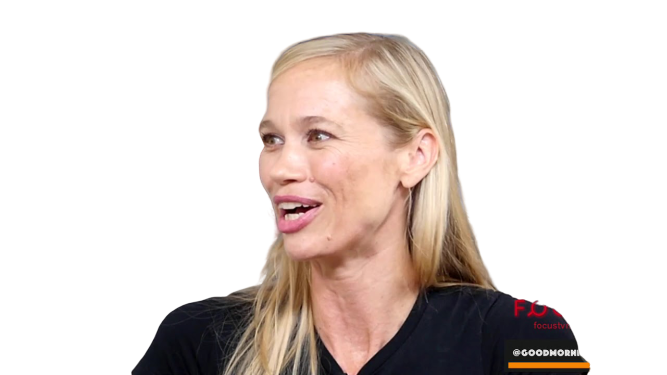 $19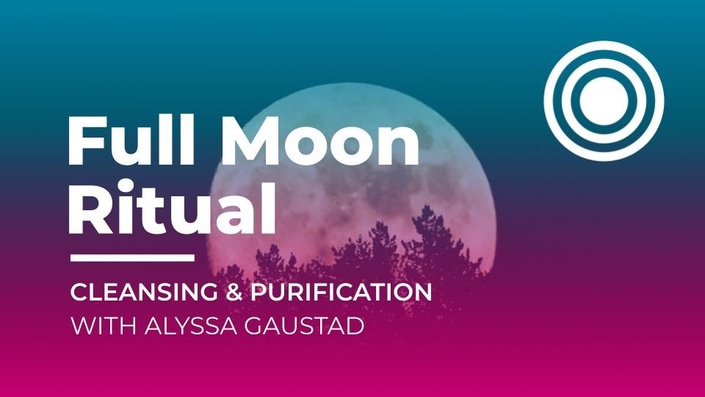 Full Moon Ritual: Cleansing & Purification with Alyssa Gaustad (May 2020)
Includes a Naam Water Blessing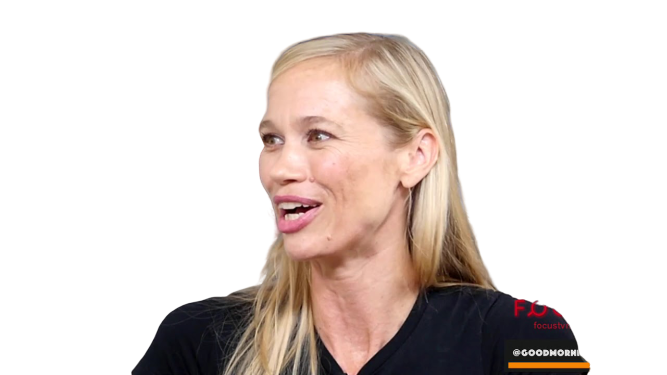 $19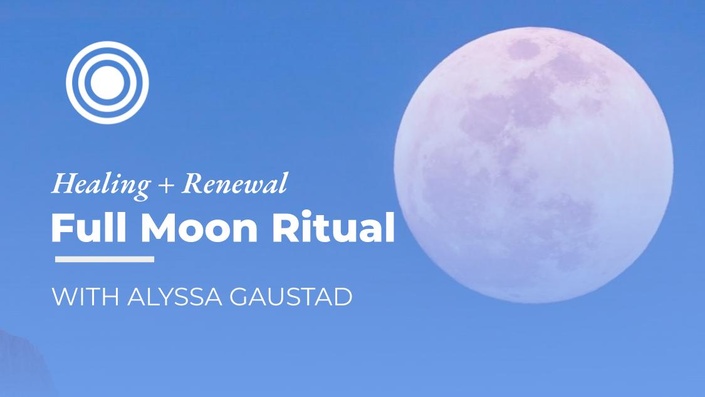 Full Moon Ritual: Healing + Renewal with Alyssa Gaustad (April 2020)
Tuesday, April 7th, 2020 at 6:30pm-7:30pm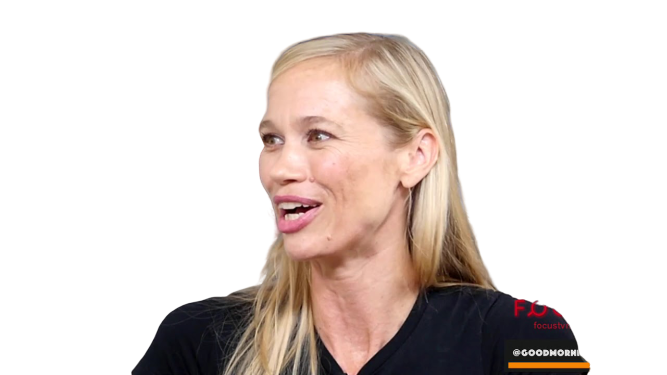 $19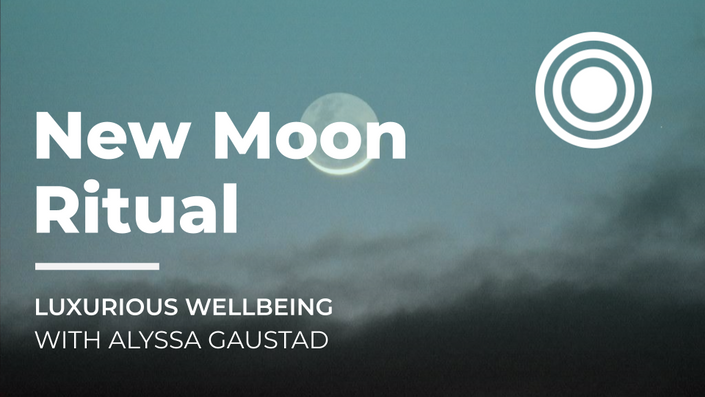 New Moon Ritual: Luxurious Wellbeing (July 2021)
Friday, July 9th from 2:00-3:00pm PDT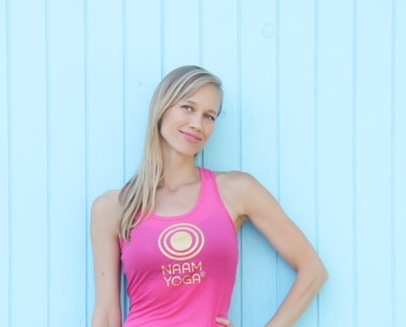 $19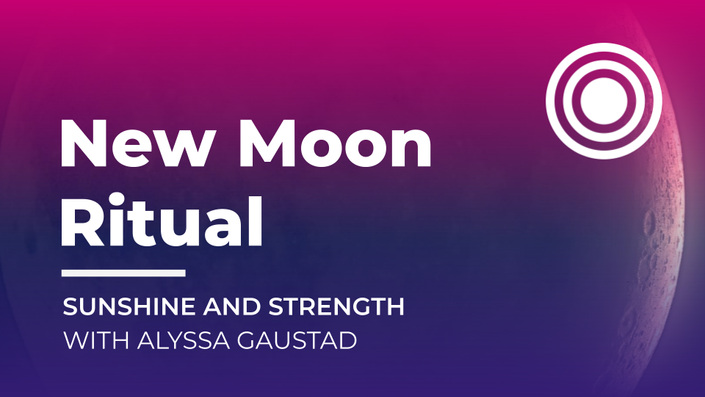 New Moon Ritual: Sunshine & Strength (June 2021)
Thursday, June 10th from 1:00-2:00pm PDT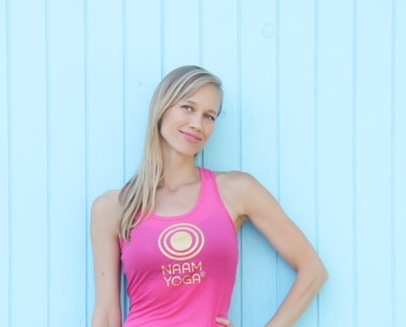 $19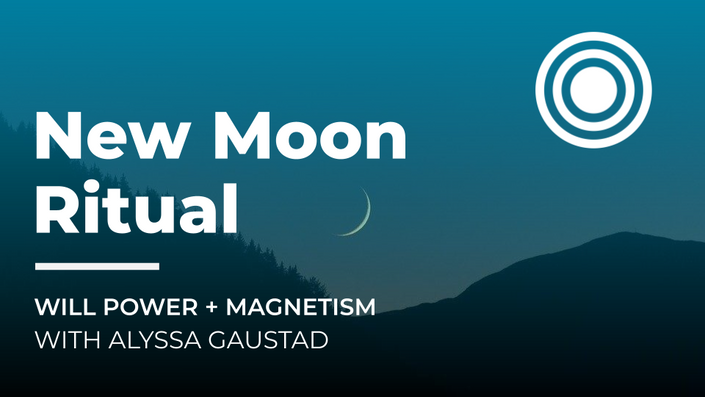 New Moon Ritual: Willpower and Magnetism (May 2021)
Tuesday, May 11th from 12:00-1:00pm PDT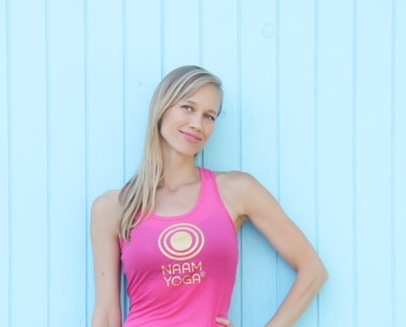 $19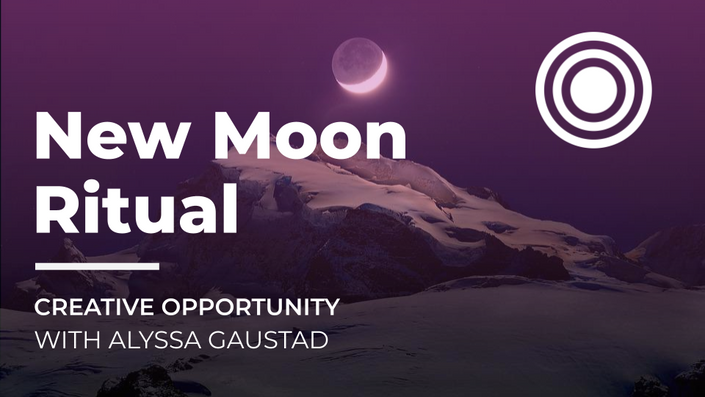 New Moon Ritual: Creative Opportunity (April 2021)
Monday, April 12th from 1:00pm-2:00pm PDT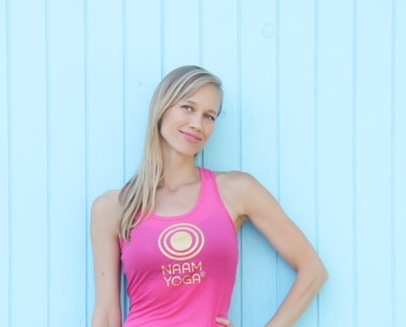 $19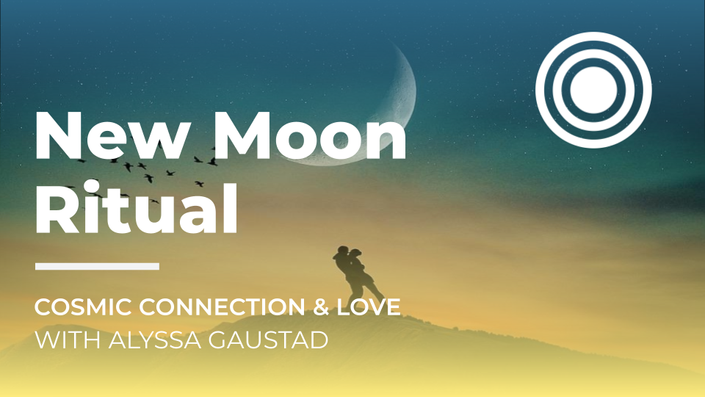 New Moon Ritual: Cosmic Connection & Love (March 2021)
Saturday, March 13th from 3-4pm PT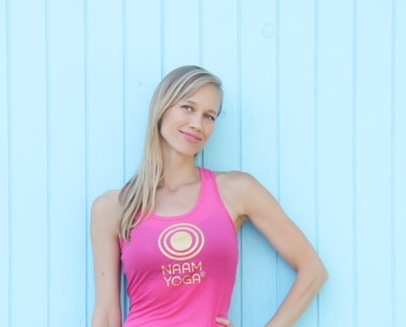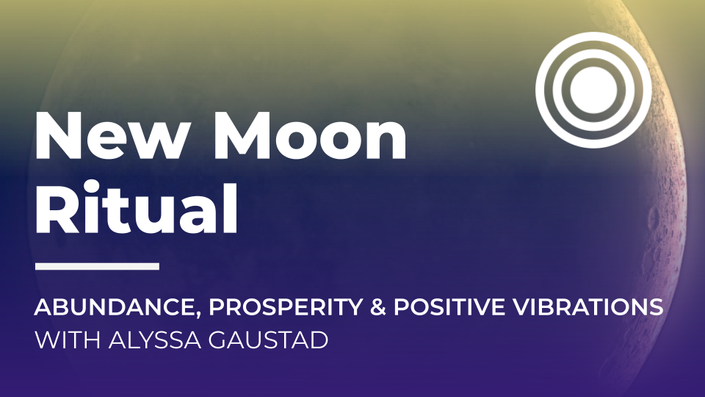 New Moon Ritual: Prosperity, Abundance & Healing Positive Vibrations (February 2021)
Replay of February 11th Ritual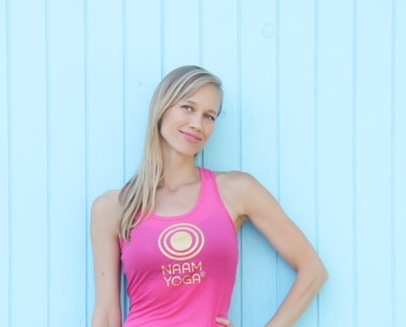 $19
New Moon Ritual: Expansion and Flow with Alyssa Gaustad (December 2020)
Monday, December 14th at 1pm-2pm PST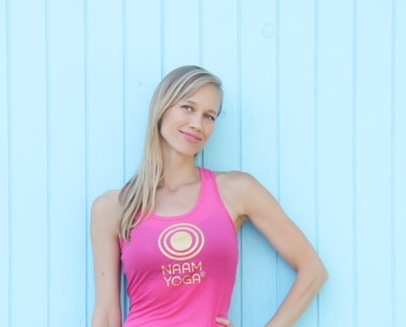 $19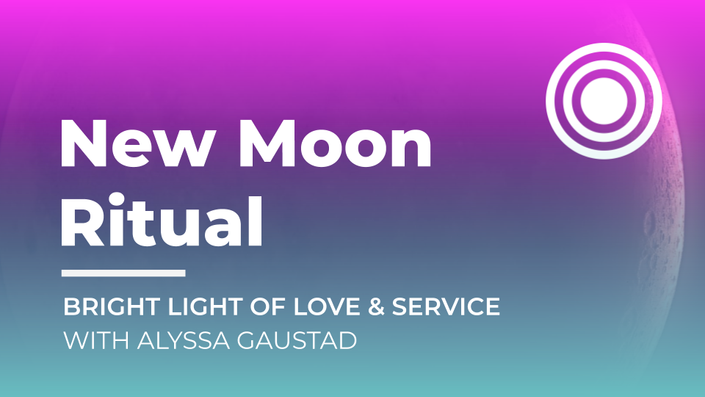 New Moon Ritual: Bright Light of Love & Service with Alyssa Gaustad (November 2020)
Saturday, November 14th at 9pm-10pm PST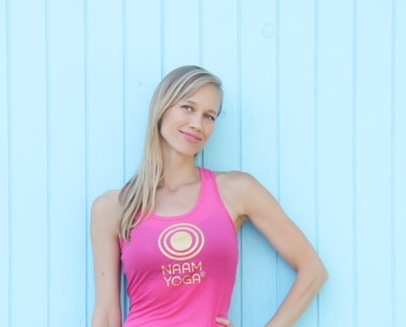 $19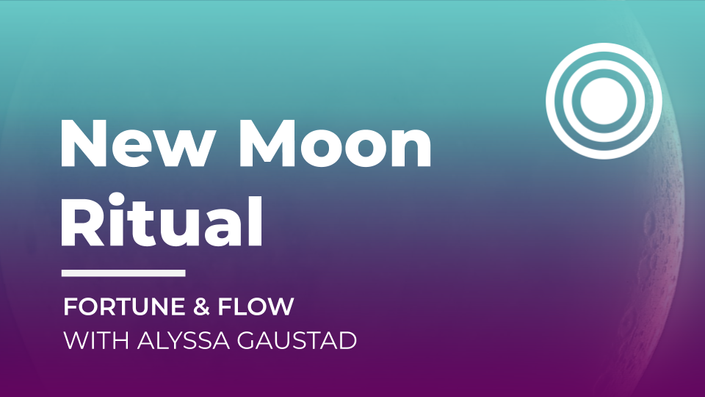 New Moon Ritual: Fortune & Flow with Alyssa Gaustad (October 2020)
Friday, October 16th 2020 at 2:45pm-3:45pm PDT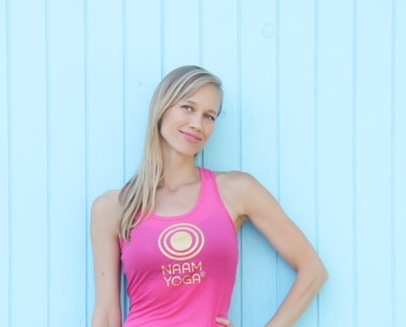 $19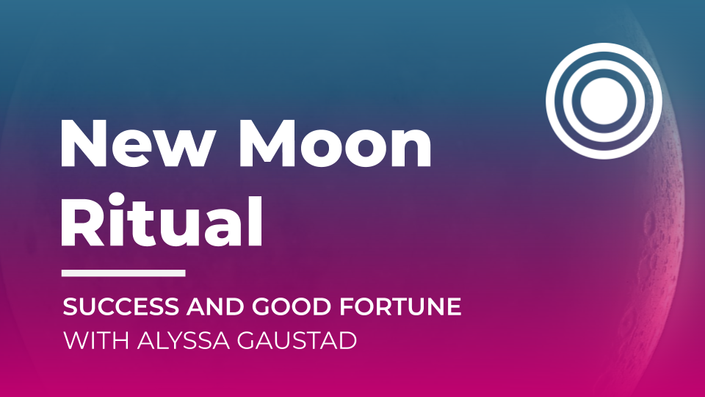 New Moon Ritual: Success and Good Fortune with Alyssa Gaustad (September 2020)
Thursday, September 17th 2020 at 1:00pm-2:00pm PDT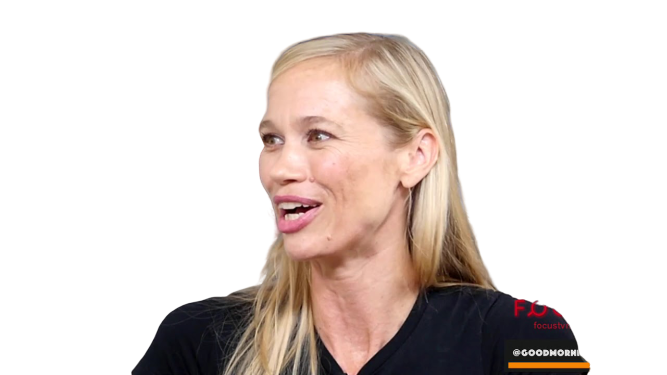 $19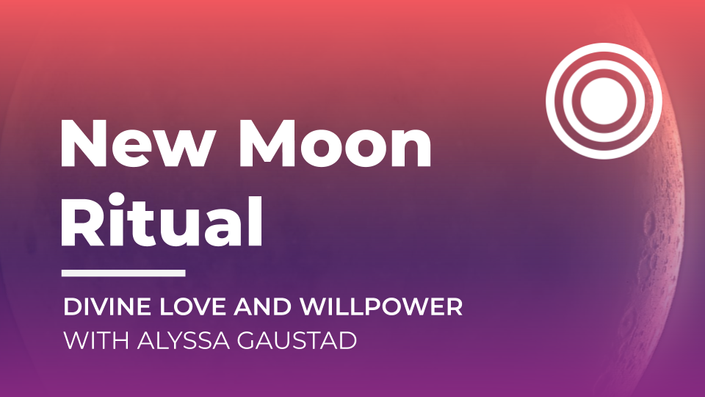 New Moon Ritual: Divine Love and Willpower with Alyssa Gaustad (August 2020)
Wednesday, August 19th 2020 at 1:00pm-2:00pm PDT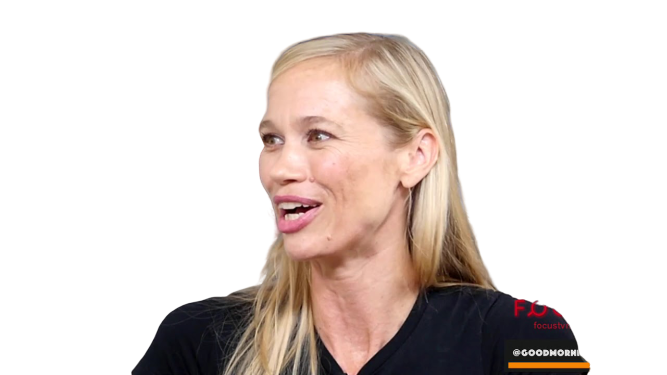 $19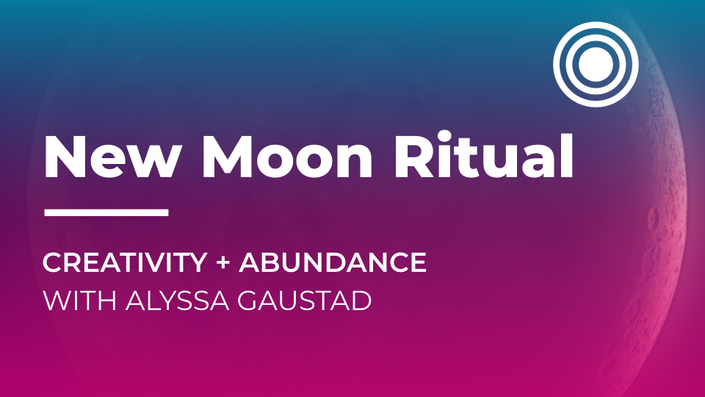 New Moon Ritual: Creativity + Abundance with Alyssa Gaustad (July 2020)
Monday, July 20th 2020 at 1:00pm-2:00pm PDT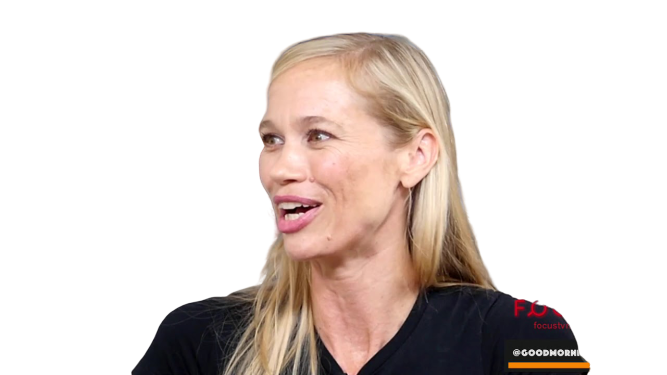 $19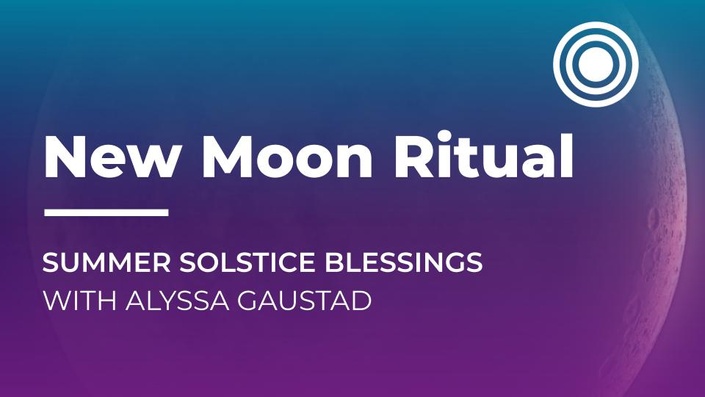 New Moon Ritual: Summer Solstice New Moon Blessings with Alyssa Gaustad (June 2020)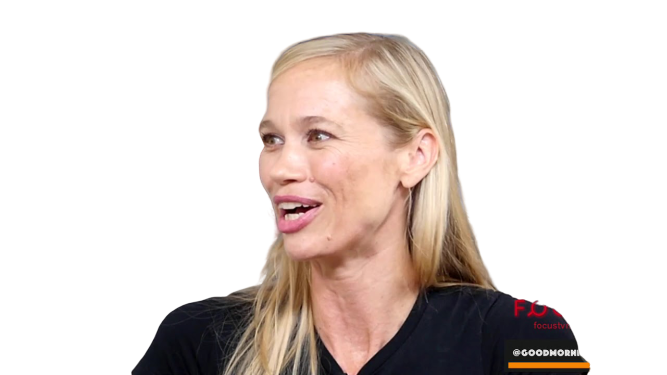 $19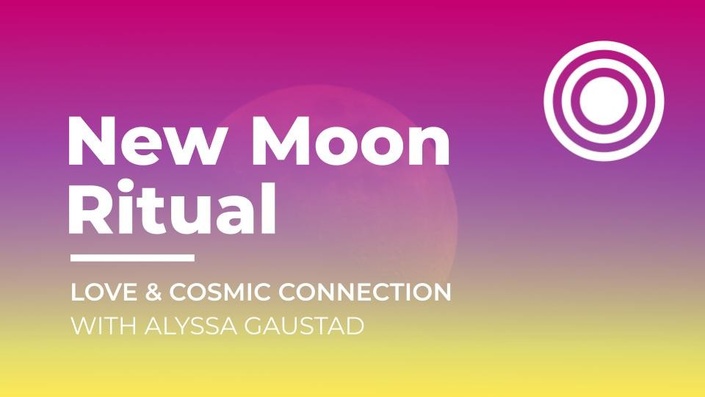 New Moon Ritual: Love & Cosmic Connection with Alyssa Gaustad (May 2020)
Friday, May 22nd, 2020 from 6:00-7:00pm PDT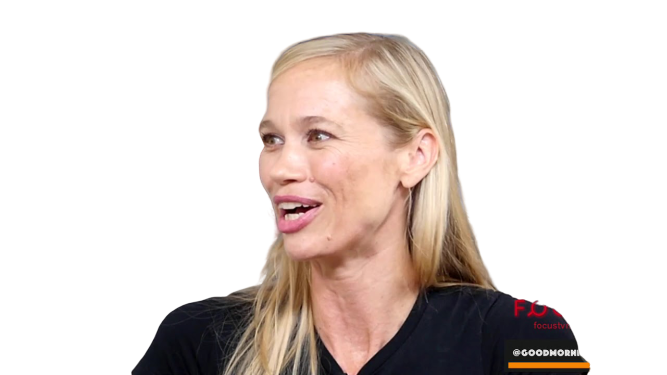 $19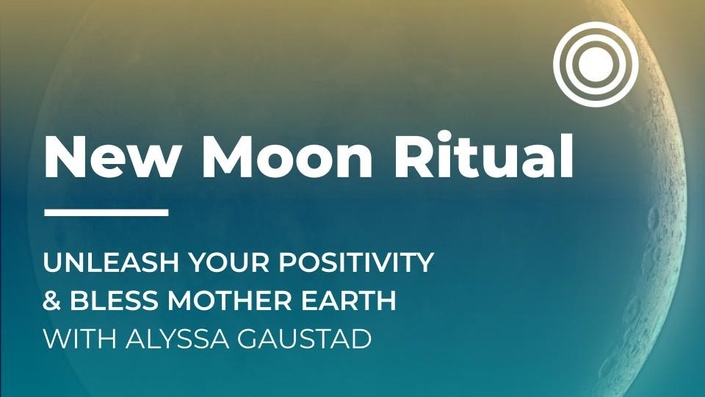 New Moon Ritual: Unleash Your Positivity & Bless Mother Earth with Alyssa Gaustad (April 2020)
Wednesday, April 22, 2020 from 1:00-2:00pm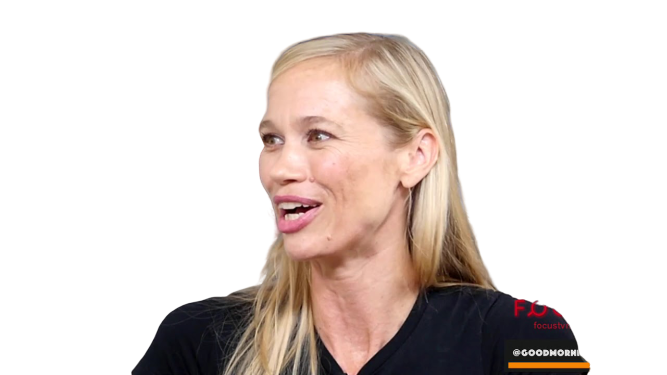 $19
Original Price: $646