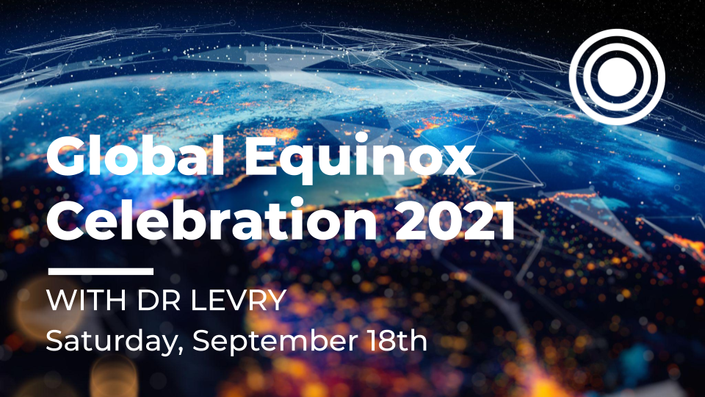 für deutsche Übersetzung hier klicken
Kliknutím sem zobrazíte český překlad
Clique aqui para ver a tradução em português
Join us and let us make a healing difference in this rapidly changing and challenging time at one of the most powerful periods of the year for healing and spiritual growth.

Participate in Global Equinox and let us bring our hearts together in order to send a massive wave of healing vibration to the entire world. Most people are in urgent need of healing in these mentally and emotionally traumatic times.
Let's use the positive power of our mind in order to pray, send healing and tip the scale that transforms darkness into light. Now is the time to align ourselves with the natural and spiritual laws of the cosmos as they operate both inside and outside ourselves in order to attract and radiate positive, healing and uplifting vibrations across the world.
Naam is the divine and strong power that has protected and strengthened people for thousands upon thousands of years. By working with these pure and most luminous Words of power that date back to Atlantis and Ancient Egypt, we nourish ourselves with the light they contain. They allow healing light to flow from us and surround us in the most beautiful and luminous vessel of energy, charged with the brightest light, which is sent into the world to heal Mother Earth. Let us come together to vibrate Naam and open ourselves to the divine light so that the Creator may fill us with the divine wisdom that cannot be found in any school or any book, but only in the human heart.
Thousands and thousands of people can benefit from the unleashing of the healing and transformative power of Naam at this time. Let us vibrate Naam and call upon the miraculous and constructive forces to bring about the transformation that is needed and required to set in motion the positive and life-giving laws of nature that will lead this world back to light.
What to Expect at the Global Equinox Celebration

Feel the indescribable joy of being connected with people worldwide, from every country and continent, who are all focused on healing, health, community and positive global transformation

Be guided through a dynamic, easy to follow practice of movement, breath work, and vocalized healing sound vibration to strengthen your entire body at the molecular level

Work with sacred healing music, selections of which have been shown by science to significantly support the healing process

Experience the powerful energy of unconditional Love and become part of something greater than yourself that is universal in nature

Come to experience the loving space that you can hold for others when you first put yourself together mentally, emotionally and spiritually

Date: Saturday, September 18th, 2021

Time: 11am Pacific / 1pm Central / 2pm Eastern / 8pm Europe / 6am on 9/19 Sydney
Mediation begins at 10:30am PDT
Livestream and 72 hour replay