The Naam 5 is the best combination of movement - sound - positive energy - breathing - expansion. It makes our aura brilliant, heart and lungs strong, and supports our mind to move forward. A truly powerful sequence. This is a 45 minute class that leaves you vibrant and healthy.
Replays are uploaded as soon as possible after the recording has processed. From time to time there may be a slight delay.

Your Instructor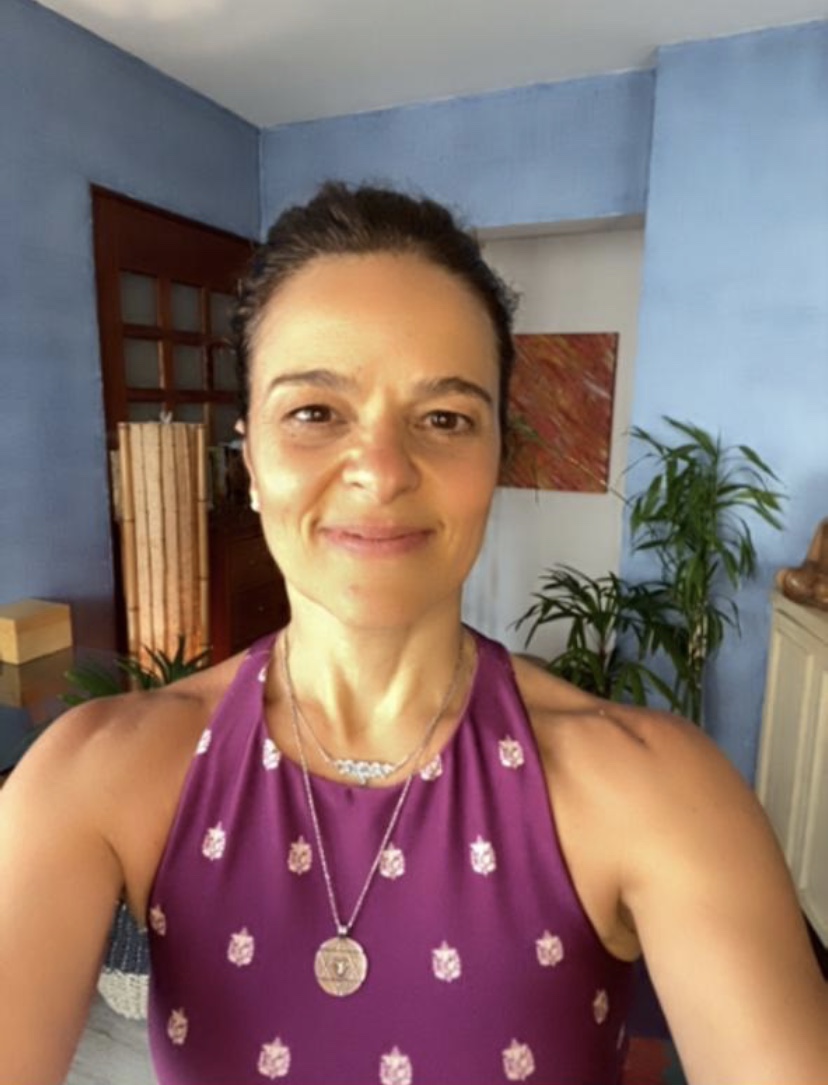 Dancer, Publicist, with a degree in physical education, Giu is a pioneer in teaching Shakti Naam and The Naam 5 in Brazil - the location of the first Naam Yoga Super Class in South America (2016), an event that had more than 500 attendees. She is the co-founder and director of Naam São Paulo, which opened in 2013. A longtime Naam Yoga and Divine Spiritual Wisdom student, she kindly shares this wisdom. Her classes are infused with creativity, musicality, inspiration, love, and devotion. She is certified in Naam Yoga Therapies, Shakti Naam, The Naam 5, and is a key member of the Naam Teacher Training Team in Brazil.