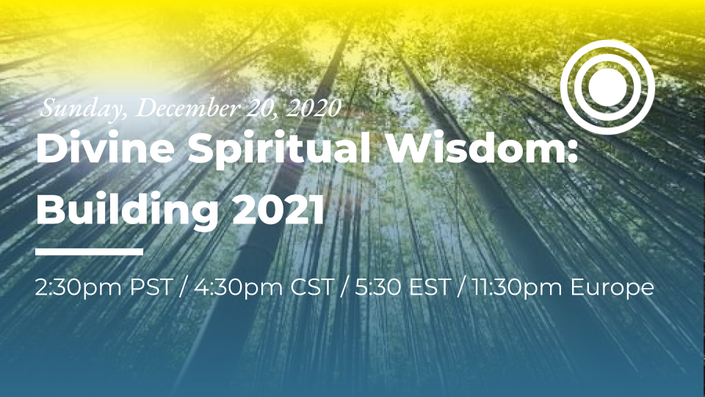 Divine Spiritual Wisdom: Building 2021 (Replay)
Date: Sunday December 20, 2020
Time: 2:30-4:30pm PST / 4:30-6:30pm CST / 5:30-7:30pm EST / 11:30pm-1am Europe
Be the Architect of Your 2021 Reality
You may already know that the first 12 days of the year correspond to the 12 months of the year, and you may already know that you can predict the end by knowing how things begin.
But how often have you acted on that knowledge? How often have you actually given yourself the time you need to plan your year in advance, so that you actually did what you needed and wanted to do on the first 12 days of the year, to be able to proactively and positively shape the blueprint of the next 12 months?
This can be the year that you answer yes!
This 2 hour interactive workshop will give you everything you need to design the 2021 you are longing for. You will synchronize your vision and goals with the universal rhythms of Nature and your personal rhythmic cycles. There truly is a time for everything, and the more we align with these rhythms, that greater our success with the maximum ease.
Come with:
Your top 3 goals for each of the 4 following areas; health, spiritual life, career, personal relationships
Your date of birth
Leave with:
A clear month-by-month blueprint for 2021 that is harmonized with the lunar cycles and the Laws of Nature that govern Timing and Rhythm
One daily non-negotiable goal for January 1 - 12, 2020, that will set into motion the forces needed for your desired success
A yearly map of your personal rhythm, unique to you
A plan to for how you will continue to design Jan.1-12 to plant the seeds for balance, peace and fulfillment of your desires
Your Instructor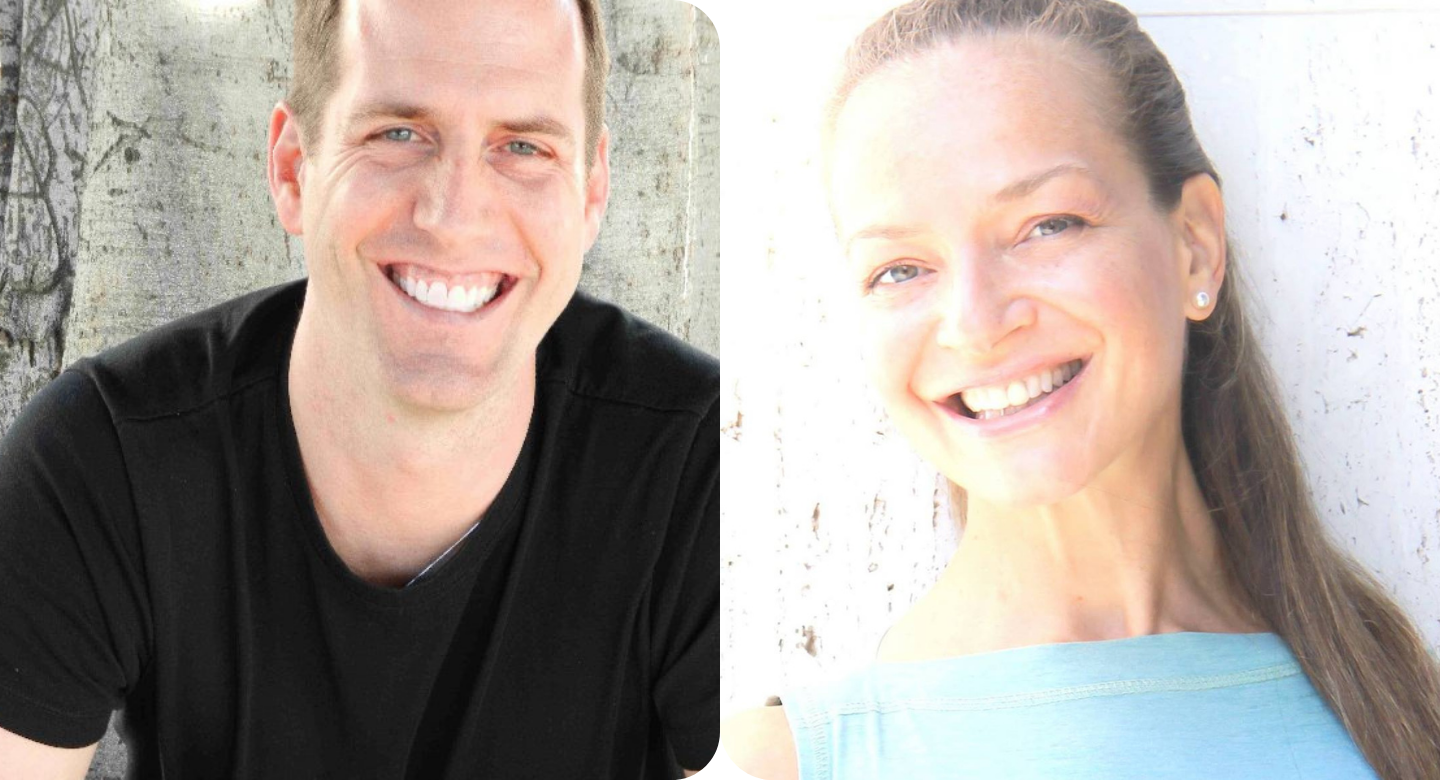 Deborah Braun is a certified Naam Yoga® Therapies and Shakti Naam instructor (RYT 500 with Yoga Alliance), Universal Kabbalah® teacher and a certified Harmonyum® Practitioner. Her journey as a teacher began in 1992 and she has since taught extensively in the International Naam Yoga Therapies Teacher training program, as well as in individual classes, workshops, and one-on-one with private clients. Deborah is a devoted, long-time student of Dr. Joseph Michael Levry, the founder of Naam Yoga, Universal Kabbalah and Harmonyum, and has profound appreciation for the deeply transformative teachings that he shares with his students. She has dedicated her life to the global movement of Love, Peace and Light and to serving the infinite creative force of the Universe. She believes in the unlimited individual and collective capacity for self healing and regeneration, and is dedicated to holding a sacred space for all to access the innate potential that dwells within each being. Deborah is also an accomplished actress, having worked extensively in theater and film, as well as doing voice over work in English and German. She is a graduate of New York University, The Tisch School of the Arts and the Stella Adler Conservatory and has trained in many forms of yoga. Born and raised in Switzerland, Deborah teaches in Los Angeles, Switzerland, Germany, Europe, Czech Republic, Mexico, Brazil and anywhere her travels take her.

Chris Merrill has achieved success in 4 different worlds: Yoga, Spirituality, Business, and the Performing Arts. Chris has spent the last 20 years of intense daily study, learning, teaching and practice of multiple styles of yoga, breathwork, meditation, healing and spirituality, simultaneously immersed in the business of yoga, and preceded by an additional 10 years as a successful professional musician. Individually examined, Chris's area of expertise in each area is unique. Together they form a remarkable holistic synthesis to bring the best out of life, and to help others do the same.

Born in New York, and raised in France and Denver, Chris now resides in Malibu, CA. Chris has produced 17 meditation albums with hundreds of tracks, and is looking to releasing more music through Practical Naam, and for Naam Education.
You can view Chris' works at chrismerrillyoga.com, edu.naamyoga.com, nyla.naamyoga.com. Chris also hosts live and pre-recorded classes for Naam LA on his Chris Merrill @ NAAM LA yoga channel.
Classes & Important Messages
Divine Spiritual Wisdom: Building 2021 (2 hour workshop)
Available in days
days after you enroll