Divine Spiritual Wisdom: The 12 Disciplines
Sunday, February 7th from 12:30pm-2:15pm PST
Date: Sunday, February 7th
Time*: 12:30pm-2:15pm PST / 2:30pm-4:15pm CST / 3:30pm-5:15pm EST / 9:30pm-11:15pm Europe
*we invite you to arrive 15 min early for guided meditation
The 12 Disciplines are an aspect of wisdom called Sitrei Torah, wisdom that is only shared from mouth to ear. The last time Dr.Levry taught this publicly was to a small group in NYC, 2004. We share this now because of the essential need to elevate our frequency and accelerate our authentic spiritual growth.

Have you ever felt like you were ready to learn more spiritual wisdom, but it wasn't happening? Likely it is because your spiritual growth was outpacing what mystics refer to as your moral growth. Moral growth goes far beyond whether you are a kind person. Moral growth is the result of bringing specific, constructive, liberating disciplines into your lifestyle. Because it the universe that allows you to receive more light, and because we are transparent to the universe, you will never be able to make the leap in spiritual growth, until the degree of your moral growth matches.
The universe can be simply defined in three planes: the Divine plane, the Astral plane, and the Physical plane. Each plane corresponds to a divine force that is represented by a number. The Divine plane corresponds to the number 3, the Astral plane to the number 7, and the Physical plane to the number 12.
In order to be comfortable in the material world and to create the foundation that you need to grow in your spiritual consciousness and raise your vibration, you need to master the level of 12.
As humans we have 2 jobs. We are here to spiritualize matter, which means to contribute to the restoration of Love, Wisdom and Truth as foundational to all systems on this planet, and at the same time, we have to take care of our life in the material world, meaning learn how to pay our bills and live comfortably. In other words, we cannot expect our service work to automatically pay our bills. We cannot expect the hours we sit in prayer and meditation to bring us comfort in the material plane. This is a big misunderstanding of the nature of prayer, meditation and service.
By learning these 12 disciplines and applying them in our life, it becomes easy to see where corrections are needed and adjustments to be made. As a result, the practice of the 12 Disciplines facilitate the moral growth needed to increase our spiritual capacity and expand our consciousness, so that our moral growth can match our spiritual growth. Only then will the universe allow you to continue to rise.

The 12 Disciplines are divided into 3 areas of interest:
Inner Spiritual Work
Outer Spiritual Work
Work with Community
In this interactive workshop, Chris Merrill and Courtney Miller, who have been mentored by Dr.Levry for almost 20 years and received this wisdom in 2004 in NYC, will be sharing these disciplines and their application in daily life. These disciplines can become your reference point that you can use as a guide in navigating your life.
IMPORTANT NOTE: For those who want to explore each discipline in daily follow up sessions for the 12 days after the live workshop as an optional Add-On!
WORKSHOP SUPPLEMENT
Live at 9:00am-9:30am PST Feb 8-19th. Replays to follow. $50.

ENROLL IN THE SUPPLEMENT HERE (must be enrolled in the Workshop in order to take the daily sessions).
Your Instructor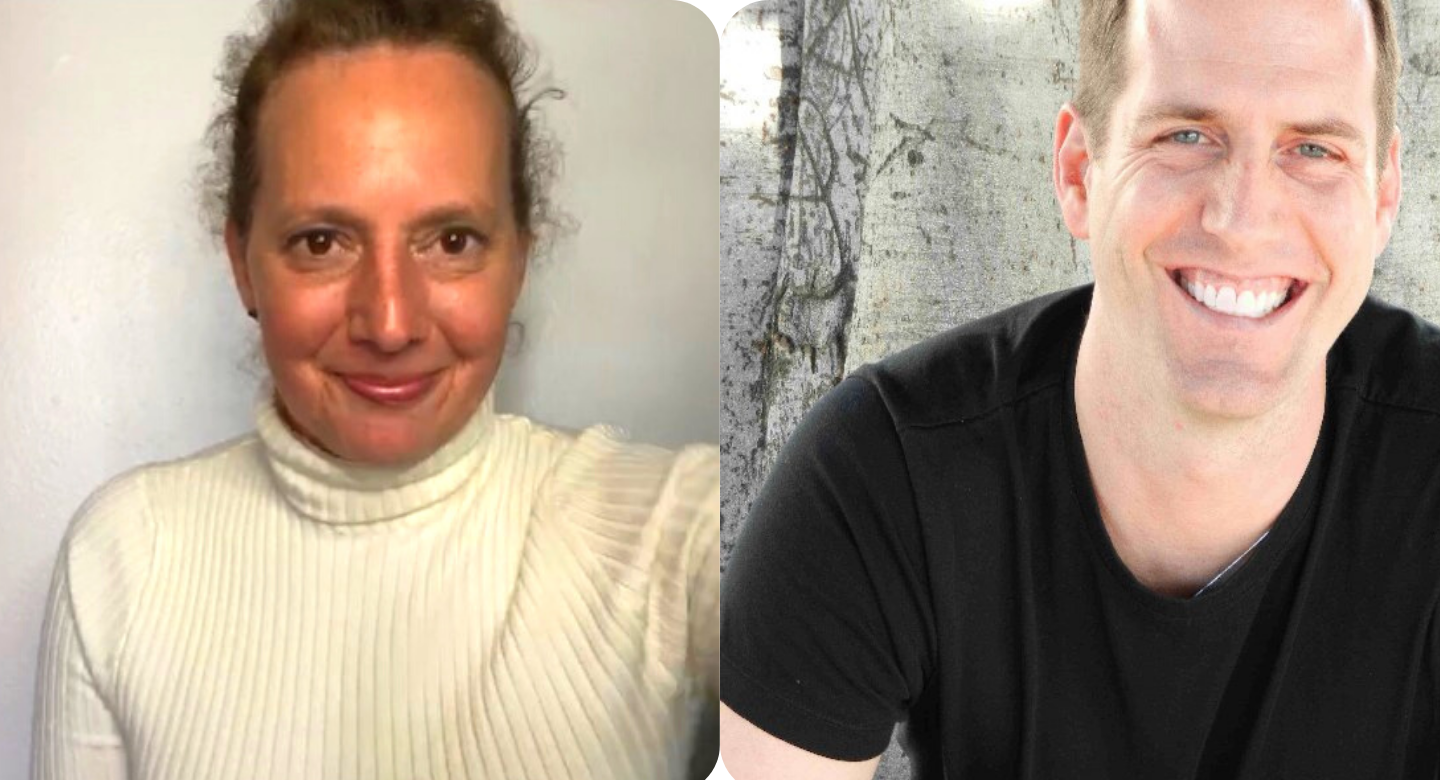 Courtney Miller deeply believes that the willing heart opens all doors to healing and positive change, and is committed to supporting this possibility in all her students' lives. She has experienced first hand through decades of study and application that each one of us is empowered to create our life, and our only obstacles are the limitations we place on ourselves. Through Divine Spiritual Wisdom and Naam Yoga her students learn techniques and guidelines to cast off sub-conscious and conscious limitations to significantly improve their success in relationships, their career and overall happiness. A dedicated student of renowned Universal Kabbalist Dr. Joseph Michael Levry, Courtney makes even the most complex topic accessible and fun through her open-hearted approach and laughter. Beloved for these qualities, she is a teacher trainer who travels world-wide to share these teachings. In New York she served as a DeTox program resource for media in publications including Vegetarian Times, Health, Fitness and Yoga Journal and will continue this life-changing work in the new series "Love your Body" at Naam Yoga LA, an ongoing series that applies the practical wisdom of Universal Kabbalah and Naam yoga for personal change.
Chris Merrill has achieved success in 4 different worlds: Yoga, Spirituality, Business, and the Performing Arts. Chris has spent the last 20 years of intense daily study, learning, teaching and practice of multiple styles of yoga, breathwork, meditation, healing and spirituality, simultaneously immersed in the business of yoga, and preceded by an additional 10 years as a successful professional musician. Individually examined, Chris's area of expertise in each area is unique. Together they form a remarkable holistic synthesis to bring the best out of life, and to help others do the same. Born in New York, and raised in France and Denver, Chris now resides in Malibu, CA. Chris has produced 17 meditation albums with hundreds of tracks, and is looking to releasing more music through Practical Naam, and for Naam Education. You can view Chris' works at chrismerrillyoga.com, edu.naamyoga.com, nyla.naamyoga.com. Chris also hosts live and pre-recorded classes for Naam LA on his Chris Merrill @ NAAM LA yoga channel. You can also purchase music produced by Chris by visiting https://naam.life To contact Chris, please send an email to [email protected]
Classes & Important Messages
Divine Spiritual Wisdom: The 12 Disciplines
Available in days
days after you enroll