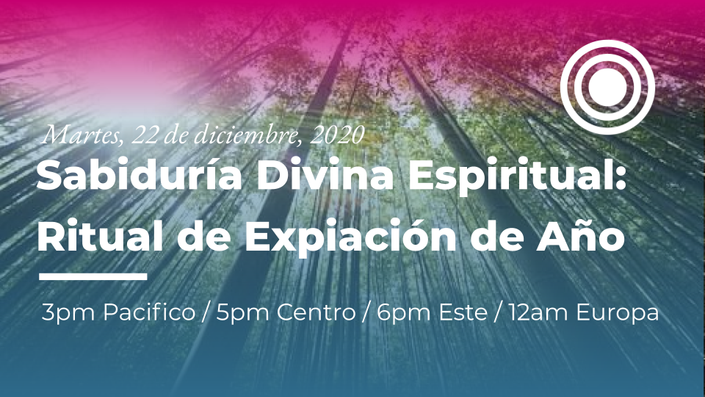 Sabiduría Divina Espiritual: Ritual de Expiación de Año Nuevo en Martes, 22 de diciembre
3pm Pacífico / 5pm Centro / 6pm Este / 2am Europa
Date: Martes, 22 de diciembre, 2020
Time: 3pm Pacífico / 5pm Centro / 6pm Este / 2am Europa
Los rituales crean un espacio para reconocer lo que es y lo que ha sucedido, para celebrar, para estar en duelo, para enmendar y para emerger de nuevo.
Hemos tenido mucho que procesar este año, como individuos y como colectivo. Este viaje de 8 días es un ritual milenario que te permite reconocer, integrar, liberar y comenzar de nuevo. Traerá una sensación satisfactoria de cierre y de esperanza renovada para lo que está por venir.
Este taller incluye una clase de 60 minutos + apoyo guiado continuo y una experiencia comunitaria interactiva a través de un grupo cerrado de FB
La clase incluirá:
Respiración guiada

Meditación para conectarse con tu Ser Superior

El ritual completo de 8 días

Una lista de materiales necesarios para el ritual

Instrucciones completas sobre cómo proceder
Your Instructor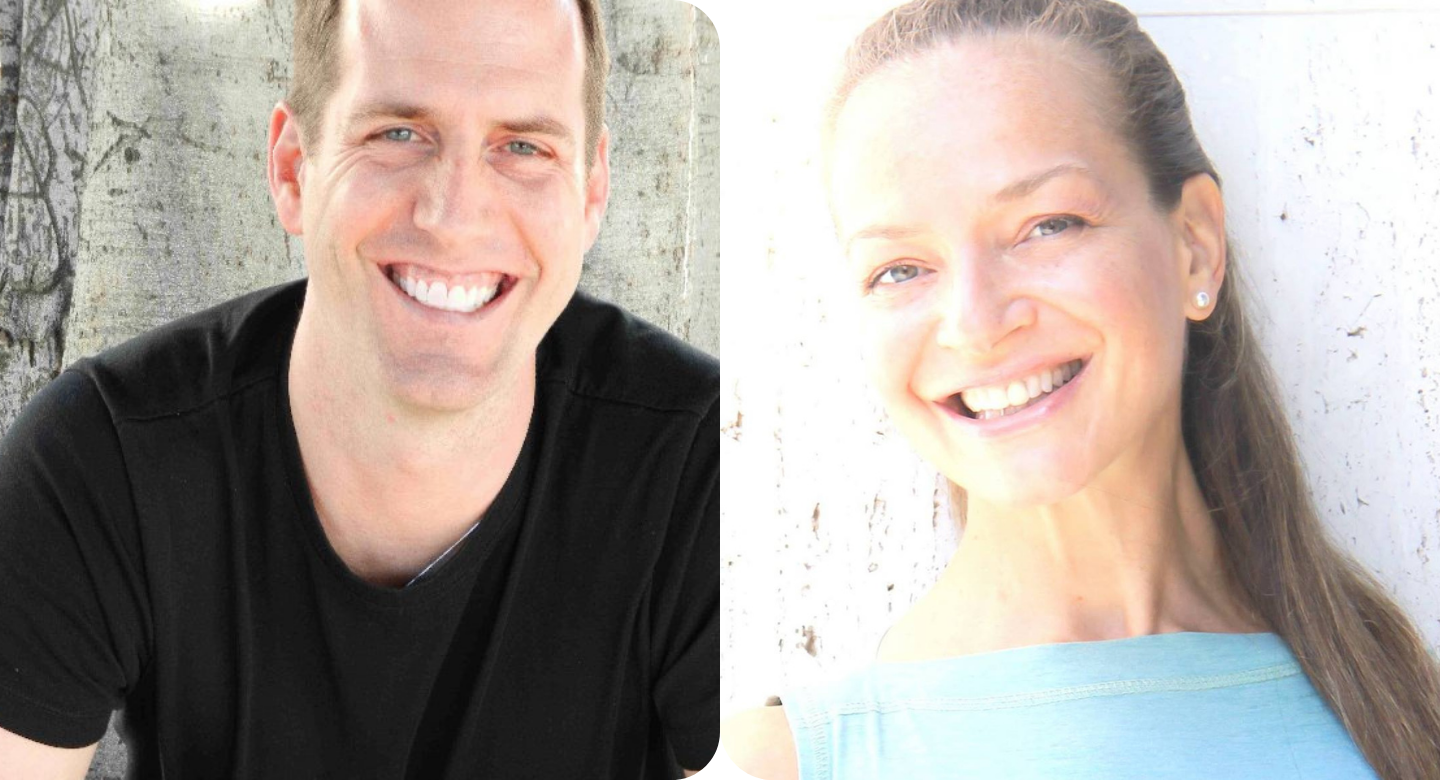 Deborah Braun is a certified Naam Yoga® Therapies and Shakti Naam instructor (RYT 500 with Yoga Alliance), Universal Kabbalah® teacher and a certified Harmonyum® Practitioner. Her journey as a teacher began in 1992 and she has since taught extensively in the International Naam Yoga Therapies Teacher training program, as well as in individual classes, workshops, and one-on-one with private clients. Deborah is a devoted, long-time student of Dr. Joseph Michael Levry, the founder of Naam Yoga, Universal Kabbalah and Harmonyum, and has profound appreciation for the deeply transformative teachings that he shares with his students. She has dedicated her life to the global movement of Love, Peace and Light and to serving the infinite creative force of the Universe. She believes in the unlimited individual and collective capacity for self healing and regeneration, and is dedicated to holding a sacred space for all to access the innate potential that dwells within each being. Deborah is also an accomplished actress, having worked extensively in theater and film, as well as doing voice over work in English and German. She is a graduate of New York University, The Tisch School of the Arts and the Stella Adler Conservatory and has trained in many forms of yoga. Born and raised in Switzerland, Deborah teaches in Los Angeles, Switzerland, Germany, Europe, Czech Republic, Mexico, Brazil and anywhere her travels take her.

Chris Merrill has achieved success in 4 different worlds: Yoga, Spirituality, Business, and the Performing Arts. Chris has spent the last 20 years of intense daily study, learning, teaching and practice of multiple styles of yoga, breathwork, meditation, healing and spirituality, simultaneously immersed in the business of yoga, and preceded by an additional 10 years as a successful professional musician. Individually examined, Chris's area of expertise in each area is unique. Together they form a remarkable holistic synthesis to bring the best out of life, and to help others do the same.

Born in New York, and raised in France and Denver, Chris now resides in Malibu, CA. Chris has produced 17 meditation albums with hundreds of tracks, and is looking to releasing more music through Practical Naam, and for Naam Education.
You can view Chris' works at chrismerrillyoga.com, edu.naamyoga.com, nyla.naamyoga.com. Chris also hosts live and pre-recorded classes for Naam LA on his Chris Merrill @ NAAM LA yoga channel.
Classes & Important Messages
Sabiduría Divina Espiritual: Ritual de Expiación de Año Nuevo
Available in days
days after you enroll