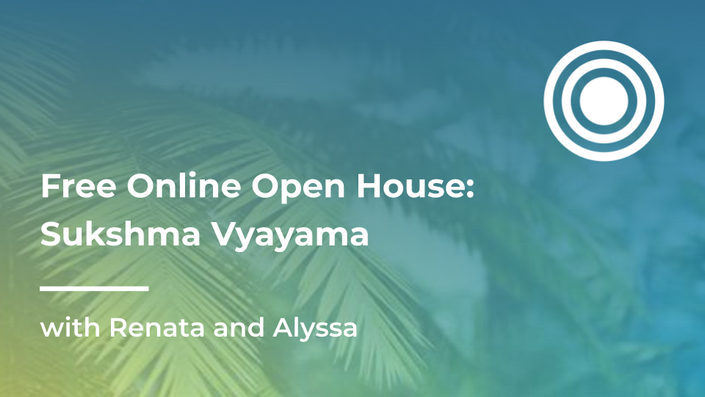 Free Open House: Intro to Sukshma Vyayama with Alyssa and Renata
Learn about Sukshma Vyayama as Taught by Dr Levry
Learn about Sukshma Vyayama as taught by Dr. Levry - a practice rooted in the ancient method from the Himalyas that was used by yogis to bring life back to the body when coming out of deep prolonged states of meditation. This Open House includes interviews with Alyssa Gaustad and Renata Spironello, a pre-recorded Intro to Sukshma Vyayama class taught by Alyssa Gaustad an explanation of "The Yoga of Immortality" so that you can see how these items all fit together.

If you've taken a Naam Yoga class you've most likely done some of these breath exercises and have had a taste of this powerful technology. Imagine a full sequence of breath techniques that bring healing energy and strength all the parts of your body, from head to toe.
Some benefits of Sukshma Vyayama
Improved brain function (concentration, focus, memory)
Balanced endocrine system (hormonal balance)
Revitalized muscular and skeletal system (endurance, resilience, posture, muscle tone)
Reduced neck and shoulder tension
Increased metabolism to support ideal body weight
Enhanced detoxification to rid of environmental and internal toxins
Sustained energy flow through the day
Harmonized digestion and elimination
Heightened proprioception and balance
Improved eyesight
Increased joy
Balanced emotions through the power of sound vibration
Your Instructor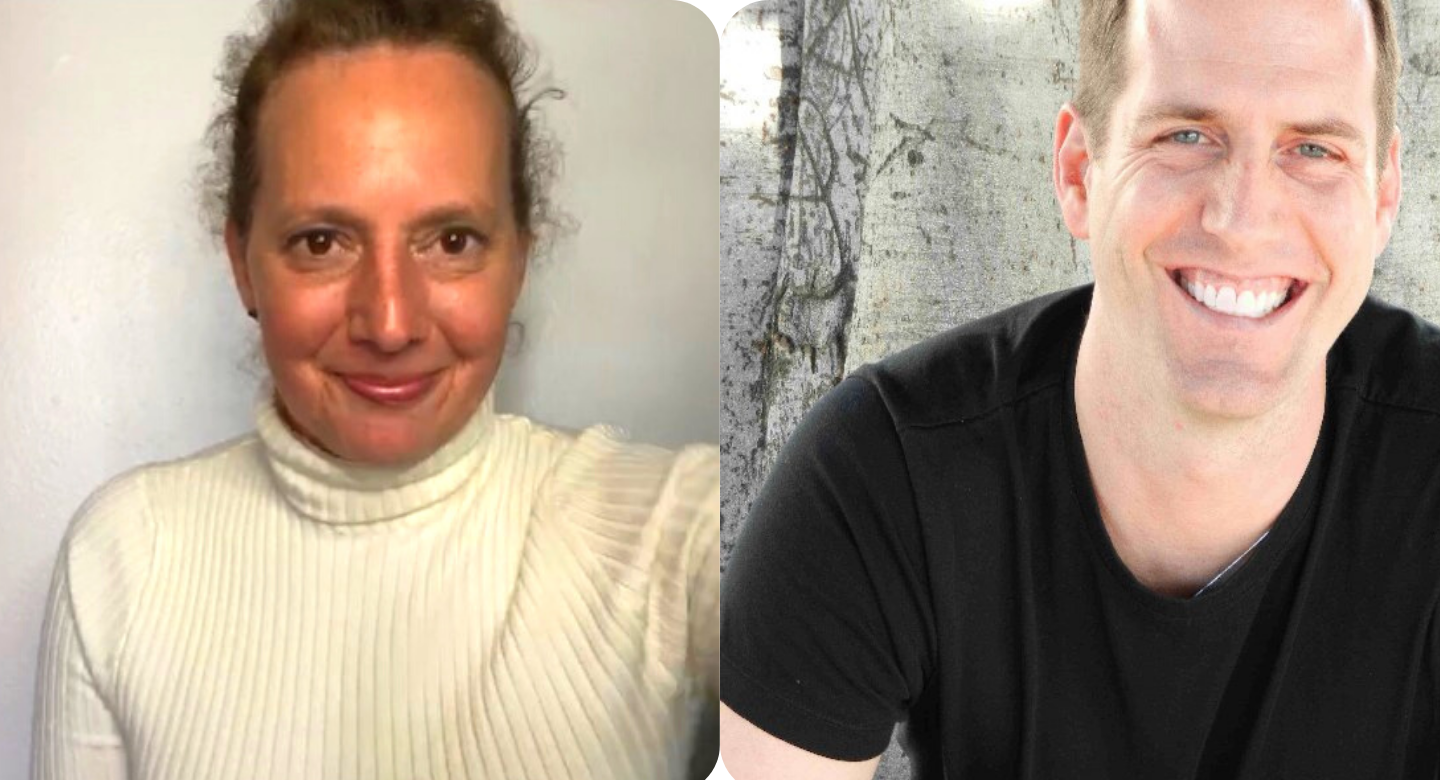 Courtney Miller deeply believes that the willing heart opens all doors to healing and positive change, and is committed to supporting this possibility in all her students' lives. She has experienced first hand through decades of study and application that each one of us is empowered to create our life, and our only obstacles are the limitations we place on ourselves. Through Divine Spiritual Wisdom and Naam Yoga her students learn techniques and guidelines to cast off sub-conscious and conscious limitations to significantly improve their success in relationships, their career and overall happiness. A dedicated student of renowned Universal Kabbalist Dr. Joseph Michael Levry, Courtney makes even the most complex topic accessible and fun through her open-hearted approach and laughter. Beloved for these qualities, she is a teacher trainer who travels world-wide to share these teachings. In New York she served as a DeTox program resource for media in publications including Vegetarian Times, Health, Fitness and Yoga Journal and will continue this life-changing work in the new series "Love your Body" at Naam Yoga LA, an ongoing series that applies the practical wisdom of Universal Kabbalah and Naam yoga for personal change.
Chris Merrill has achieved success in 4 different worlds: Yoga, Spirituality, Business, and the Performing Arts. Chris has spent the last 20 years of intense daily study, learning, teaching and practice of multiple styles of yoga, breathwork, meditation, healing and spirituality, simultaneously immersed in the business of yoga, and preceded by an additional 10 years as a successful professional musician. Individually examined, Chris's area of expertise in each area is unique. Together they form a remarkable holistic synthesis to bring the best out of life, and to help others do the same. Born in New York, and raised in France and Denver, Chris now resides in Malibu, CA. Chris has produced 17 meditation albums with hundreds of tracks, and is looking to releasing more music through Practical Naam, and for Naam Education. You can view Chris' works at chrismerrillyoga.com, edu.naamyoga.com, nyla.naamyoga.com. Chris also hosts live and pre-recorded classes for Naam LA on his Chris Merrill @ NAAM LA yoga channel. You can also purchase music produced by Chris by visiting https://naam.life To contact Chris, please send an email to [email protected]
Classes & Important Messages
Sukshma Vyayama Online Open House
Available in days
days after you enroll