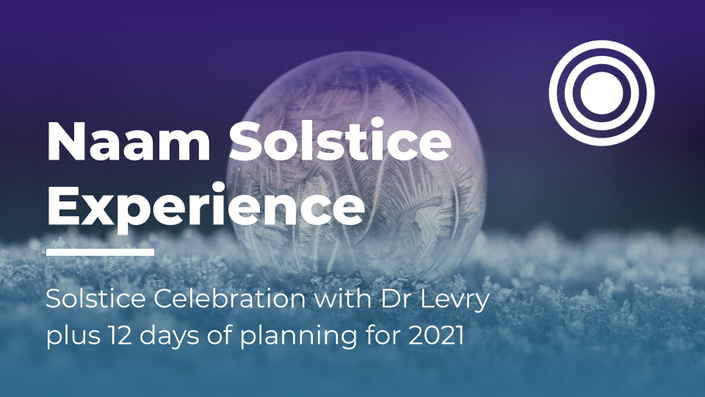 2020 Naam Solstice Experience
Solstice Celebration with Dr Levry on December 19th, followed by 12 days of preparing for 2021
(Naam experiencia solsticio en espanol)
We are coming to the end of year that has reminded us at every turn, that there is a higher force, a higher will beyond our individual will. It has been a year that has redirected us all back to what counts, the love we have for ourselves and each other, and how we express that love.

There is no going back, there is only going forward into the Age of Love, and it is for us to rise to that divine vibration so that we can be comfortable in this new Age.
Because of these unprecedented times, we are offering for the first time, the Naam Solstice Experience - a series of events and workshops designed to use the last 12 days of the year to make peace with what has been, and clear the path for 2021. We will work with the Laws of Nature to align ourselves with highest reality and future.
The Naam Solstice Experience offers ALL of the individual end-of-year workshops at a lower rate, PLUS extra gifts that are only included in the Naam Solstice Experience and double the value!
The Dec.19 Global Solstice is led by Dr.Levry, all other events are led by:
Divine Spiritual Wisdom: Alyssa Gaustad, Chris Merril, Courtney Miller, Deborah Braun, Sivan Einav
Sukshma Vyayama: Alyssa Gaustad, Allyn Cioban, Courtney Miller, Deborah Braun, Lemia Astarabadi, Joshua Bowser, Renata Spironello
7 nights of Live Music: Christmas quartet Chris, Courtney, Karen and Scully, Dana and Jules Abraham, Lemia and Josh, Renee Skuba, Megan Chaskey and Karen Seva
This bundle includes (click on each for full description):
Global Solstice Celebration 2020 with Dr Levry
Divine Spiritual Wisdom: Building 2021
Divine Spiritual Wisdom: NewYear Atonement Ritual
Divine Spiritual Wisdom: 5 Daily Golden Habits
AND the below, which are only available in this package. They are:

1. Access to ALL the December Sukshma Vyayama courses (from the time you register until thru December 31st)
2. 30 minute Universal Kabbalah consultation - someone will set up with you in 2021
3. access to a closed FB group for everyone participating in the Naam Solstice Experience - the perfect place to ask questions, crowdsource answers, share how the 8 day ritual is impacting you and more!
4. Building 2021 Daily - a daily 30 min class to provide more support and time to design the upcoming year. This daily class is an extension of the Building 2021 workshop. We will build January and plan your January 1st in the Building 2021 workshop. Each day beginning Dec. 21st, we will define and plan 1 month/day. BY the time Dec. 31 comes, you will have Jan.1-12 planned out and a clear idea of the 12 months ahead, because good luck comes to those who are prepared!!

5. Signature Naam Healing Recipes, for a complete Naam experience in your home! Begin the day with a new Naam "Good Morning" drink, enjoy Winter Solstice hot chocolate for those cozy moments and a special recommendation for cooking a holiday meal, especially for those eating solo and scaleable for families too!
6. On top of that, every day in your inbox, you will receive a short daily email with the Kabbalah "weather forecast" for the day

Your Instructor
Courses Included with Purchase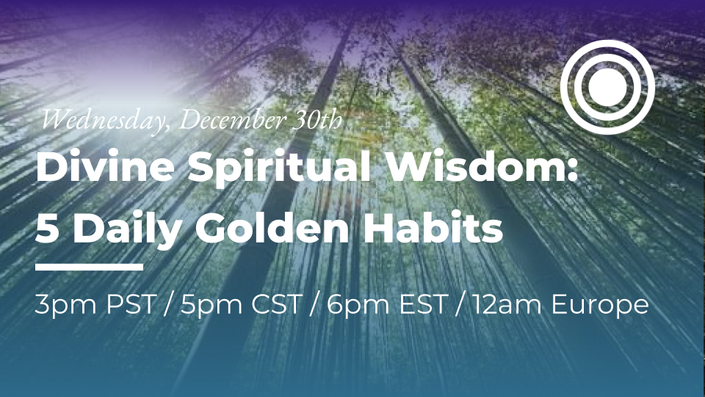 Divine Spiritual Wisdom: 5 Daily Golden Habits (Replay)
3pm PST / 5pm CST / 6pm EST / 12am Europe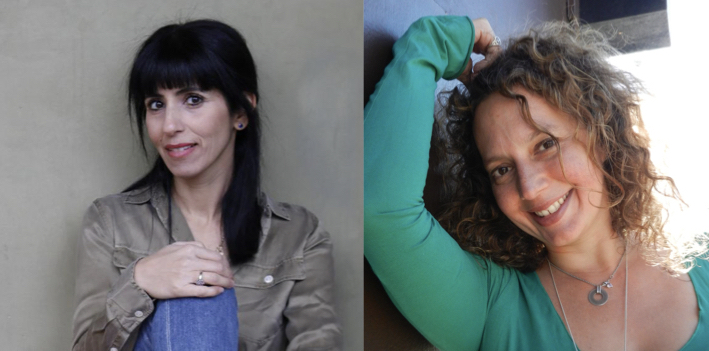 $90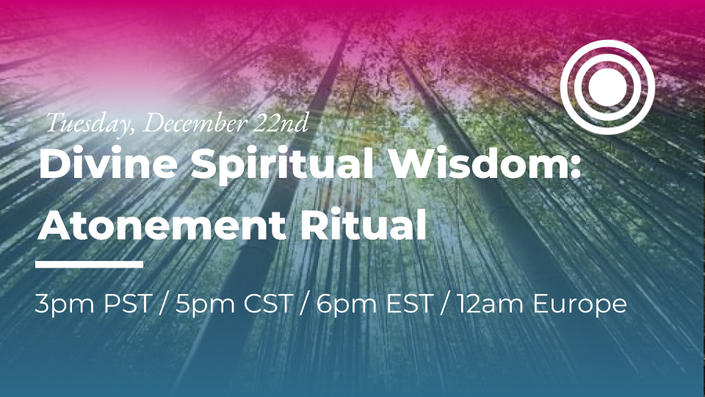 Divine Spiritual Wisdom: New Year Atonement Ritual (Replay)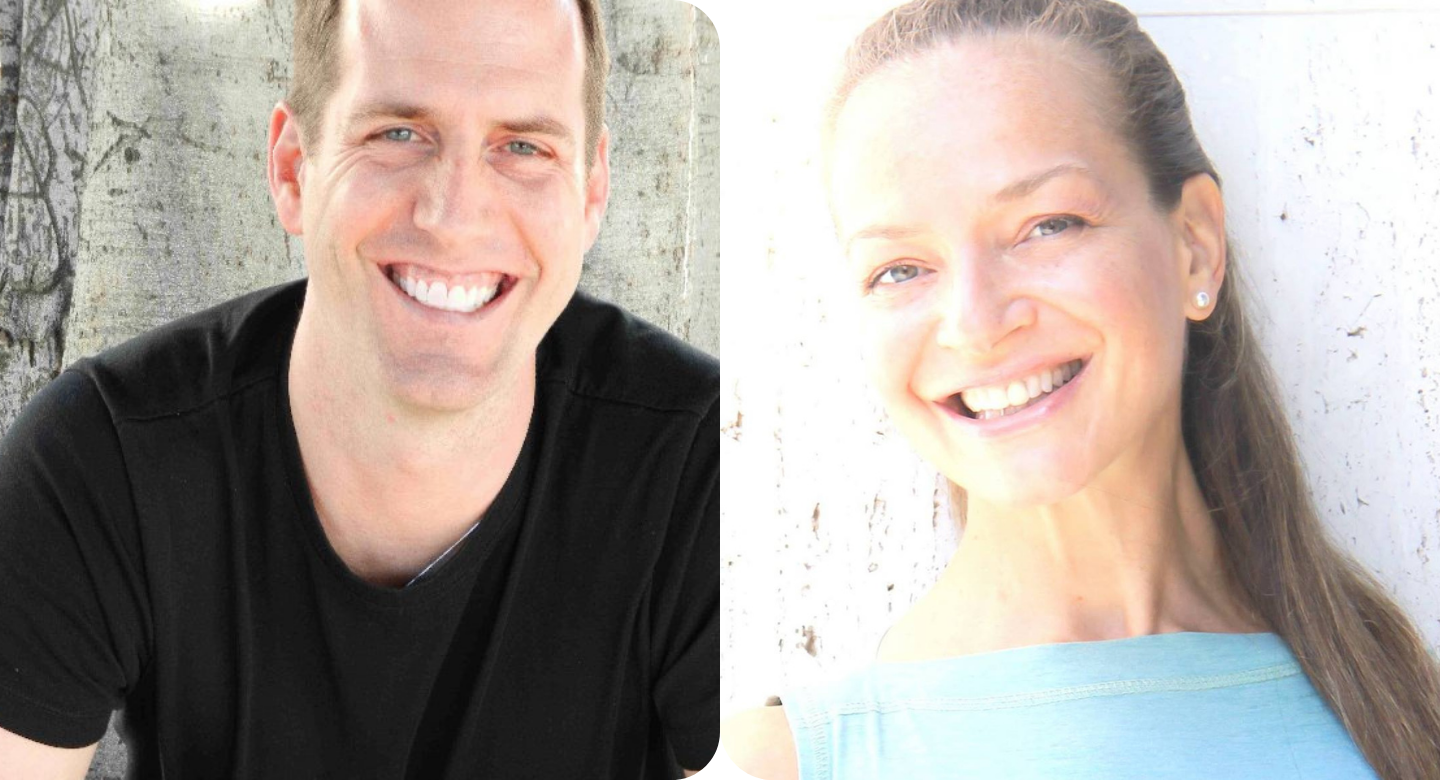 $75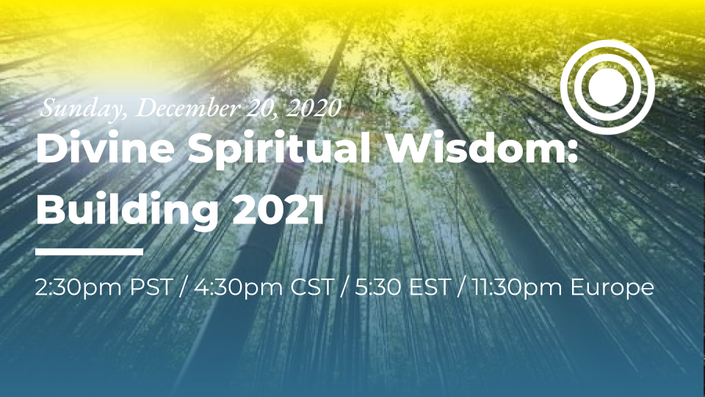 Divine Spiritual Wisdom: Building 2021 (Replay)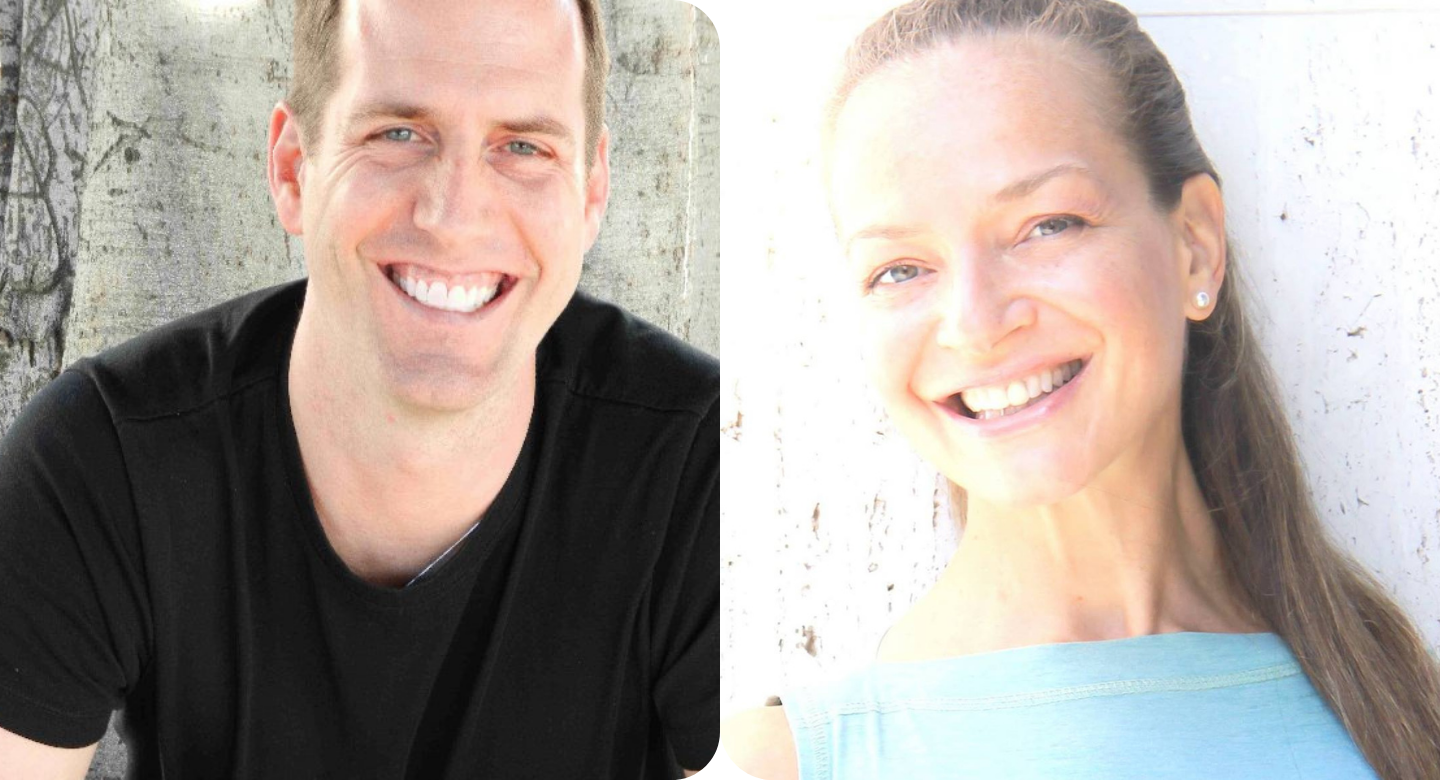 $60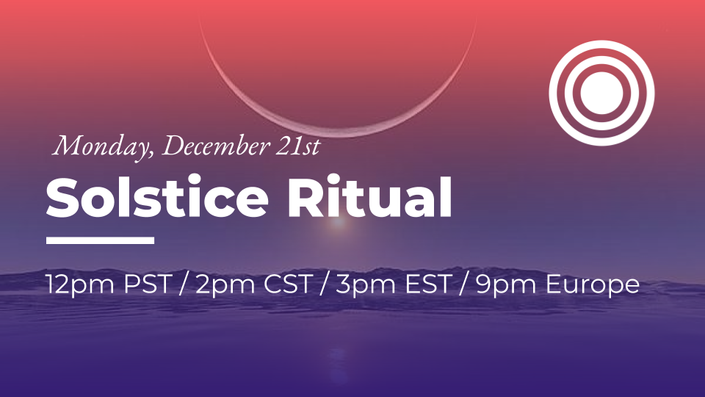 Solstice Ritual (Replay)
12-1pm PST / 2-3pm CST / 3-4pm EST / 9-10pm Europe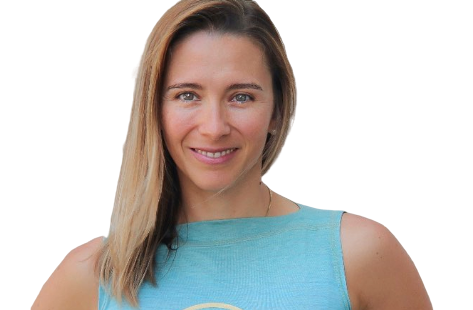 $30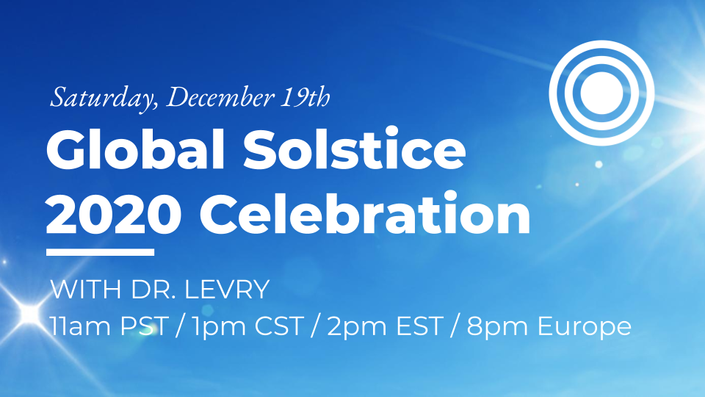 2020 Winter Solstice Celebration with Dr. Levry on Saturday, December 19th
11am PST / 1pm CST / 2pm EST / 8pm Europe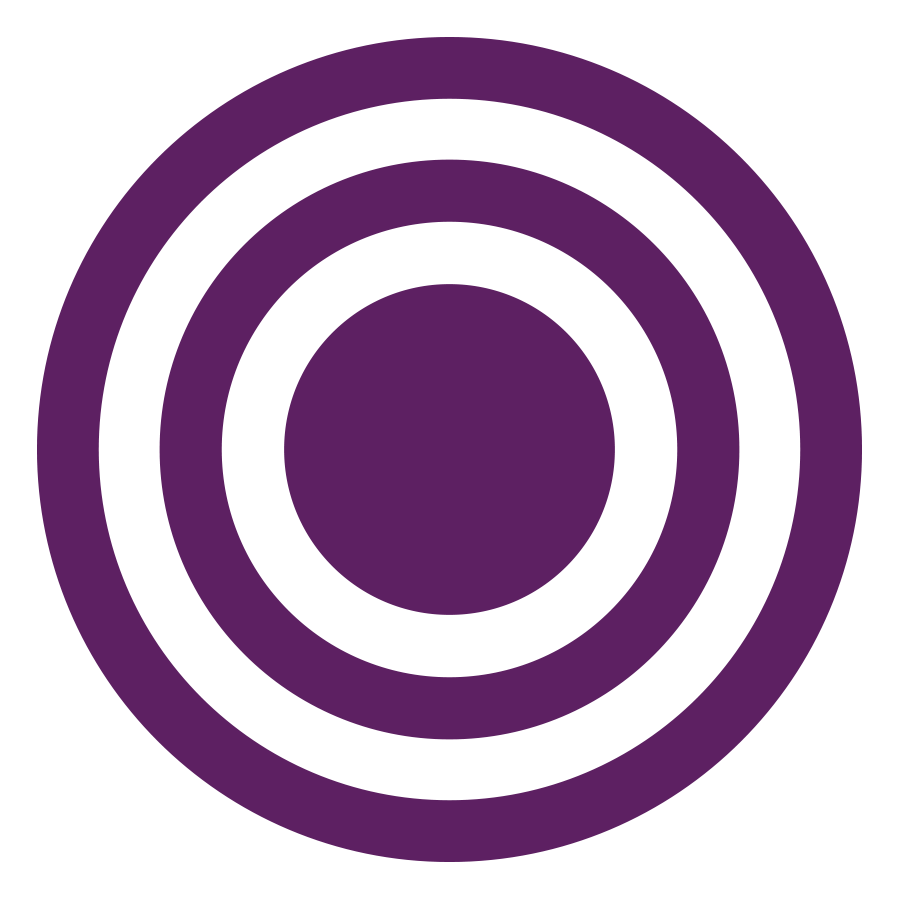 $50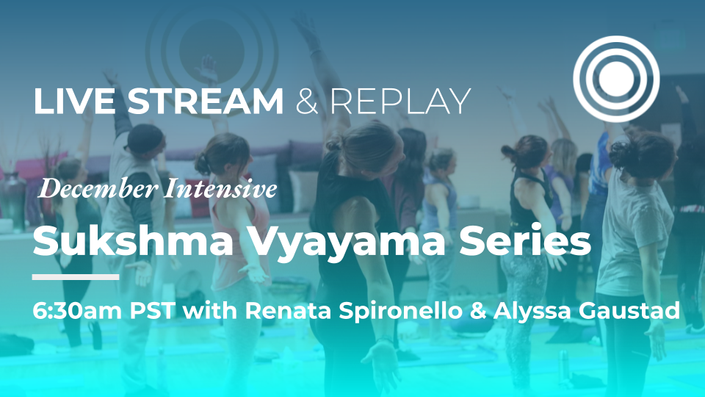 6:30am-8:00am PST DECEMBER Sukshma Vyayama with Renata Spironello and Alyssa Gaustad
Live Classes Tuesdays and Thursdays
$190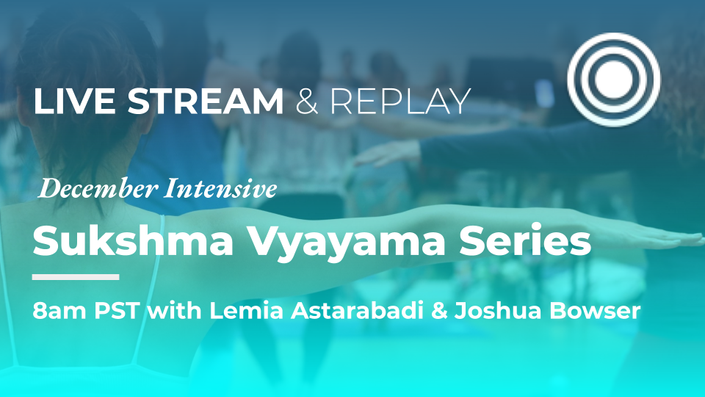 8am-10am PST December Sukshma Vyayama with Lemia Astarabadi and Joshua Bowser
Live Classes Monday, Wednesday, Friday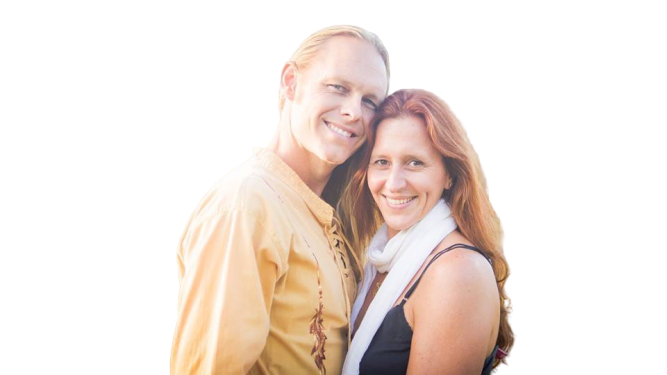 $175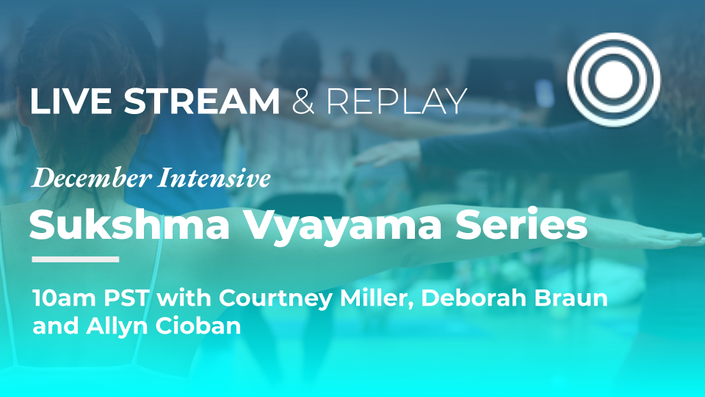 10am-12pm PST December Sukshma Vyayama with Courtney Miller, Deborah Braun & Allyn Cioban
Live Classes Monday, Wednesday, Friday
$175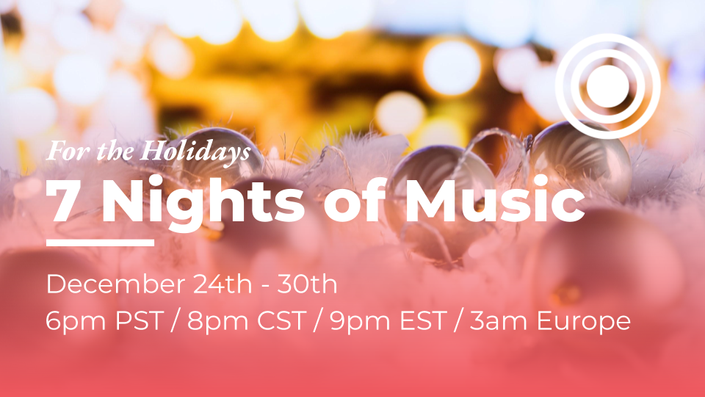 7 Nights of Music for the Holidays
December 24th - 30th at 6-7pm PST / 8-9pm CST / 9-10pm EST / 3-4am Europe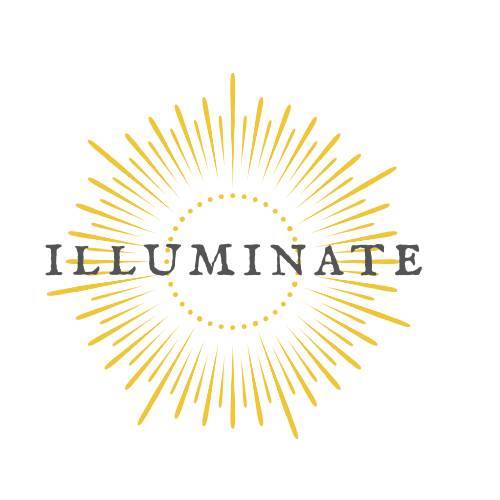 $50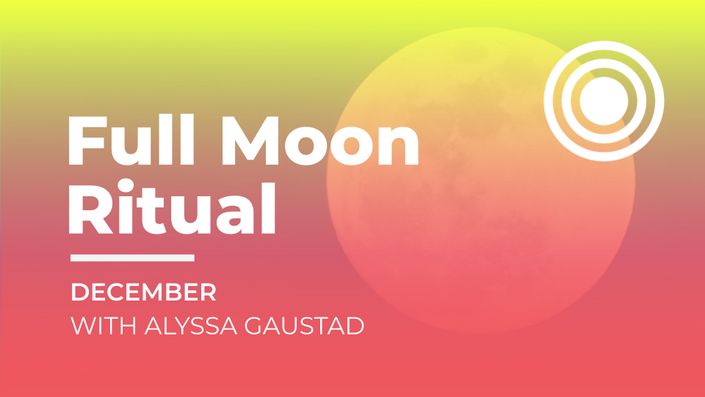 Full Moon Ritual: Angelic Guidance with Alyssa Gaustad (December 2020)
Tuesday, December 29th at 1:30-2:30pm PST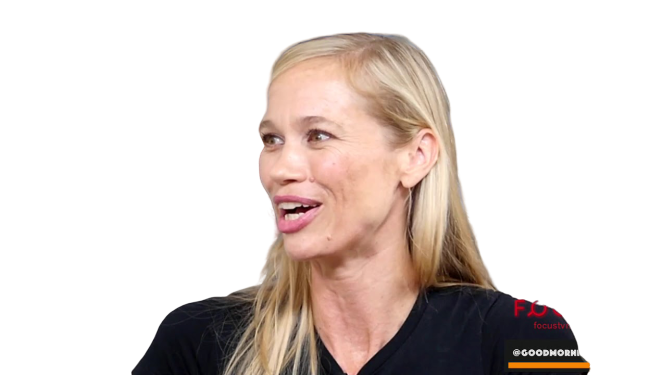 $19
Original Price: $914