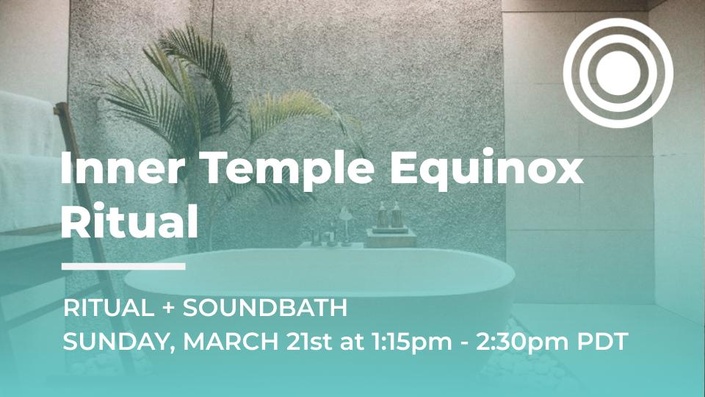 Inner Temple Equinox Ritual + Sound Bath
Sunday, March 21st from 1:15pm-2:30pm PDT
The Inner Temple Equinox Ritual is designed to honor the life within you and synchronize your personal energy with the universal life force. On this sacred day of joy, blessings and new life, we will first care for our body temple to prepare ourselves for the power of the living Word, the animating principle of your life and all of life. We will approach ourselves with reverence and devotion, applying the most profound and simple Laws of Nature, and in turn, activating the Tree of Life within us and igniting the healing fire in our heart.
Activate the Tree of Good within your psyche and nervous system and connect with the angels of light within you. Establish circulation where there is stagnation, physically and energetically, and clear the path for your blessings for Spring and the entire year.
The Inner Temple Equinox Ritual will include
a relaxing foot bath
various acupressure and light massage techniques for youth and beauty, and to calm the nervous system
prayer
Naam
and divine spiritual wisdom
After we have prepared our body temple with sacredness, reverence and love, and unlocked the the 22 streams of Light through prayer, we will rest comfortably, immersed in the healing vibrations of a 25 minute live sound bath. The purpose of the Sound Bath is to allow the vibration of this wisdom to seep into your subconscious mind and incorporate it on a cellular level. Singing bowls, chimes, charango and elemental sounds will take your on a journey to reconfigure your conscious reality.
What you will need for our self-care ritual:
shea butter, or a facial oil of your choice
a tub or bucket for your foot bath
1/4 -1/2 cup of sea salt
eucalyptus and lavender essential oil (optional)
towel (for drying your feet)
shea butter or a foot lotion of your choice
hot water for sipping in a mug or glass that you love
To prepare yourself:
create a warm, cozy atmosphere with little to no distractions (you may like to have some fresh flowers, air fragranced with incense or essential oils, crystals)
have a clean face
you may wish to light some candles
plan ahead for your foot bath - makes sure you have a comfortable place to sit, that you have access to hot water, and a towel next to your foot bath for drying your feet resting
have all your materials within easy access
Date: Sunday, March 21, 2021
Time: 1:15pm-2:30pm PT / 3:15pm-4:30pm CT / 4:15pm-5:30pm ET
This Workshop is part of a One-Day Retreat. For details or to enroll in the entire retreat Click Here

Your Instructor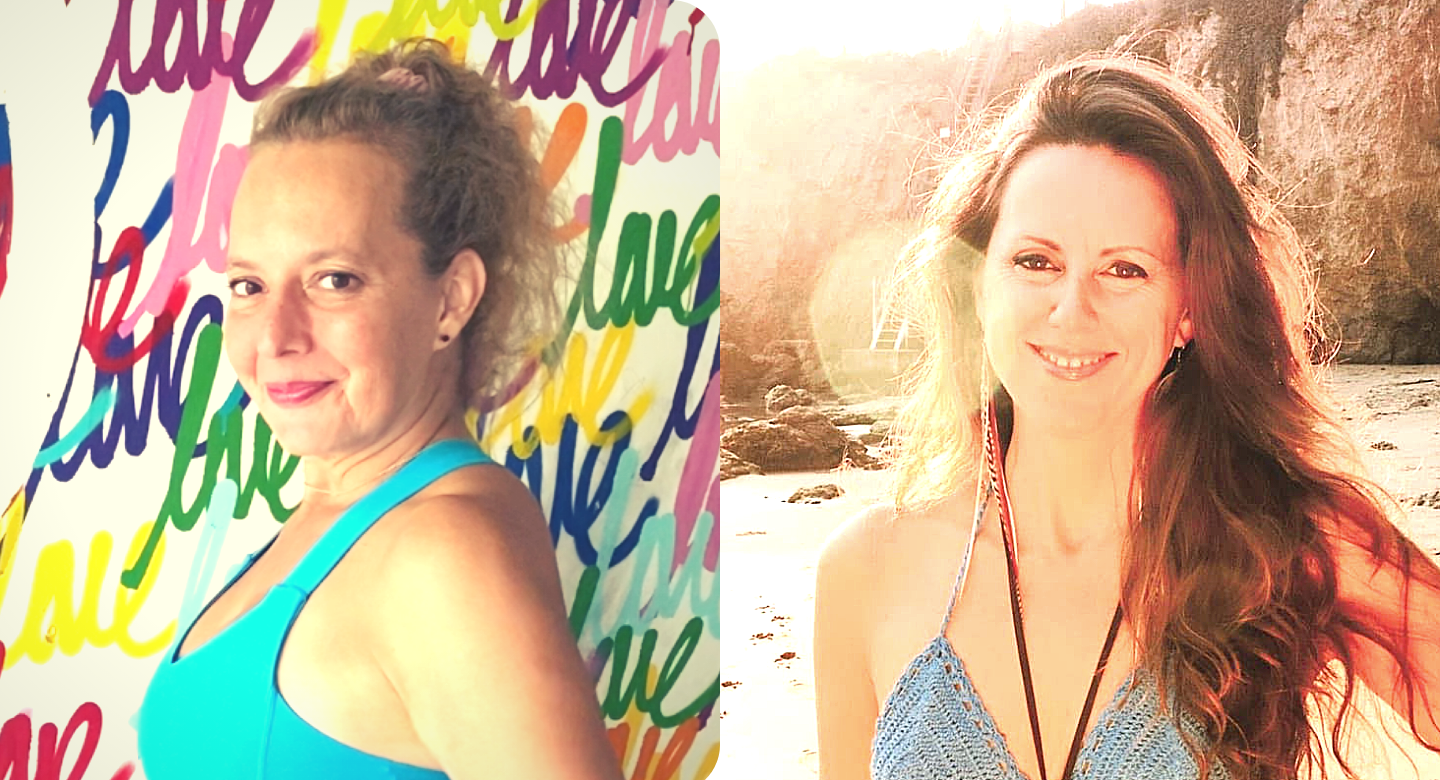 Courtney deeply believes that the willing heart opens all doors to healing and positive change, and is committed to supporting this possibility in all her students' lives. She has experienced first hand through decades of study and application that each one of us is empowered to create our life, and our only obstacles are the limitations we place on ourselves. Through Divine Spiritual Wisdom and Naam Yoga her students learn techniques and guidelines to cast off sub-conscious and conscious limitations to significantly improve their success in relationships, their career and overall happiness. A dedicated student of renowned Universal Kabbalist Dr. Joseph Michael Levry, Courtney makes even the most complex topic accessible and fun through her open-hearted approach and laughter. Beloved for these qualities, she is a teacher trainer who travels world-wide to share these teachings. In New York she served as a DeTox program resource for media in publications including Vegetarian Times, Health, Fitness and Yoga Journal and will continue this life-changing work in the new series "Love your Body" at Naam Yoga LA, an ongoing series that applies the practical wisdom of Universal Kabbalah and Naam yoga for personal change.
Karen Seva, MSW, MDiv, CPC is a Life Coach, Healer, Singer and Visionary working for the transformation of humanity and the planet. She holds a Bachelor's degree in Philosophy, a Master's degree of Social Work and a Master of Divinity. She is a Naam Yoga Teacher, Harmonyum Practitioner, Certified Professional Life Coach, Reiki Master & mom. For nearly 20 years, she has been immersed in the multidisciplinary spiritual, music, self-help, and psychological fields – with emphasis on religious studies; native wisdom traditions; transpersonal psychology; yoga and sound healing. Through combining these varying modalities, she has formed a unique approach to working with individuals, families and groups to assist them in finding their voice, accessing their highest potential and doing the greatest good for the world. In addition, Karen is the founder of the 501(c)3 nonprofit "Sing the World Awake!" - which activates children's highest potential through music, yoga, indigenous practices and environmental education.
Classes & Important Messages
Inner Temple Equinox Ritual + Sound Bath
Available in days
days after you enroll