With four live classes a week and unlimited replay, you have plenty of content to help get in shape or improve your strength, balance, flexibility, and sculpt your body while enjoy class with Ibok.
This channel includes:
Warrior Body: Self defense inspired fitness to shape, tone and harness explosive power as well as build confidence around self protection. Live on Tuesday mornings. (1 hour)
Kung Fu Yoga: This level 2 class is influenced by Ibok's extensive martial arts and yoga background which have helped him see these practices as two sides of the same coin. One developed in a time of war, the other during a time of peace -- but they seek the same thing: reconnection, flow, awareness. It combines Power Vinyasa, Kung Fu, fitness, and partners stretching well as inspiration from Budokon Yoga Flow. "The world needs us to be stronger, KungFu Yoga will make you stronger!" Live on Monday evenings. (1 hour and 15 minutes)
Kung Fu Yoga Happy Hour: Same as Kung Fu yoga, but class is one hour. Live on Friday evenings.
Ninja Restorative: Dynamically warm up your muscles, breath and chi with 15 minutes of Kung Fu Yoga and then transition into 45 minutes of restorative yoga and stretch poses to release tension in the fascia.
Your Instructor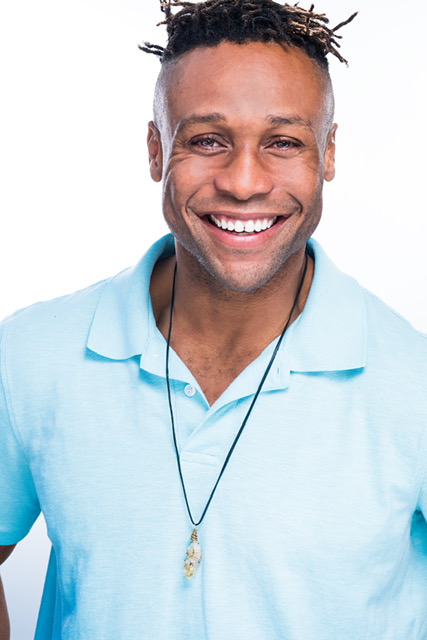 Ibok's background of perseverance, growth, and training makes him a great teacher. A former pro football player and fighter who went to school for engineering and finance, he has healed from eight years of chronic physical pain as well emotional pain he carried. Ibok comes from a lineage of healers and had dedicated himself to yoga, personal development, and anti-aging body therapy. He's happy and in graduate school for Natural Medicine and is the founder of KungFuYoga and AntiAging Bodywork.
As a lifelong student of martial arts and many typed of yoga, Ibok sees them as opposite sides of the same coin. He views Prana and Chi as the same energy -- one named in a time of war, one in a time of peace. He brings this philosophy into his practice and teaching.