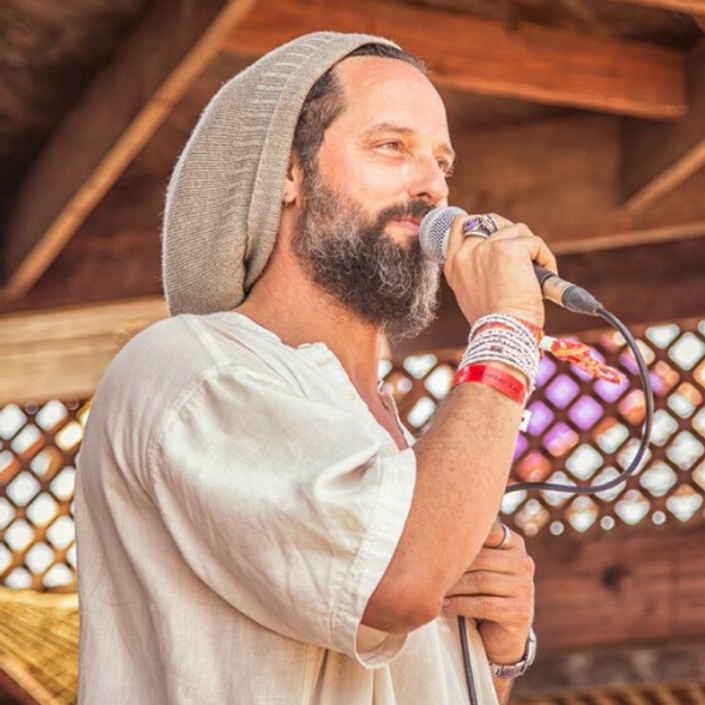 "Search for a Mystic God" with Michael Brian Baker
Sunday, June 28th from 1:00-3:00pm PDT
"The Search for a Mystic God"
SUNDAY, JUNE 28TH 1:00-3:00PM PDT
2-hour Exploration and Illumination Experience - Global Perspectives on Spiritual Awakening
Embark on a journey - following bread crumbs left behind by those whom some might say have acquired mastery. Countless solar cycles of oral tradition passed down through generations of seekers to ascetics and disciples alike. The great transmutation from the mediocre, mundane Maya de' ilusão to the eternal heart centered illumination of the untethered soul!
This Immersion, led by Michael Brian Baker, will include the below explorative topics, plus a bonus 30 minute simple demo of the "6th Method of Awakening", easy to do in the comfort of your own home:

- How important is spiritual practice to being a spiritual person?
- What feeds humanity's search for the creator?
- Why is separation and suffering key in the process of liberation?
- Who defines the importance of adhering to one teacher, teaching and or a single lineage towards achieving Moksha?
- What occurs physiologically within the biological sleeve of the human form when awakening takes place, and has it been documented?
Mysticism weaves together tales of unabashed joy, bliss and ecstatic states of love so divine, all less-than dissolves into the ethers or is consumed as compost by mother Gaia. Philosophy claims an electromagnetic system, so precisely harmonized to the earth's resonance, the "pedestrian" experience of gravity itself creates the perfect contrast for individual realization and connection with the quantum field. Science has finally caught its wind, and what awaits you at the end is spectacular and exciting. Join us for an exploration of all 3!
Open to individuals of all levels and belief systems, no experience required.

The combination of gentle, humor-based guidance, and enriched ritual methods shared in each group open the majority of attendees into completely new, fresh mindsets, reframing the way one thinks and responds to daily challenges and physical discomfort.

Your Instructor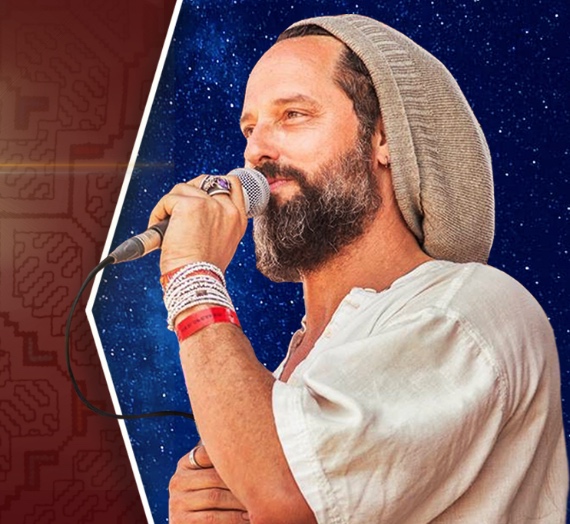 Michael Brian Baker is the founding member of "The Breath Center" International Healing Arts Movement. He has traveled extensively facilitating groups and individuals in the realization of self-mastery through Somatic Release, Breathwork Practice and Detox through natural plant based diet. His sharp intuition and dedication to the expansion of awareness and well-being, promote growth, freedom and the intelligence to heal from within.
He specializes in escorting individuals through the release of past trauma, clearing of blocks and creating new avenues to secure long-term goals. Michael has mobilized hundreds of volunteers via his ceremonial workshops at transformational festivals. His humanitarian efforts have birthed three outreach programs, which serve the underprivileged in California and Mexico City.
Michael has extensive experience as a keynote speaker representing the conscious awareness and healing arts communities. He has served as an assistant clinical director, spiritual guide, residential recovery manager, crisis counselor, sober companion and interventionist aid.
Michael's current home base as a Spiritual Counselor and Healing Arts Practitioner is in Ojai California. He holds certifications from Upledgers Suzanne Scurlock Durrana HFTC L1, HT levels 1 through 4 through David Elliott, C.H.A.P Certification – Wendy Allamby C.HT,AACP and Medicine Wheel – Dream Time LLC. He is an ever-expanding explorer of the philosophy of Yogic theories and the 8-fold path.
Classes & Important Messages
Tips and Tools for the Revolution - Michael Brian Baker's UPCOMING CLASSES
Available in days
days after you enroll
Tips and Tools for the Revolution - Suzanne Sterling REPLAYS
Available in days
days after you enroll
Course Materials And Help
Available in days
days after you enroll
Frequently Asked Questions
When does the course start and finish?
This is a one-time course. It is available LIVE - and also, via Unlimited REPLAY.
How long do I have access to the course?
How does lifetime access sound? After enrolling, you have unlimited access to this course for as long as you like - across any and all devices you own.