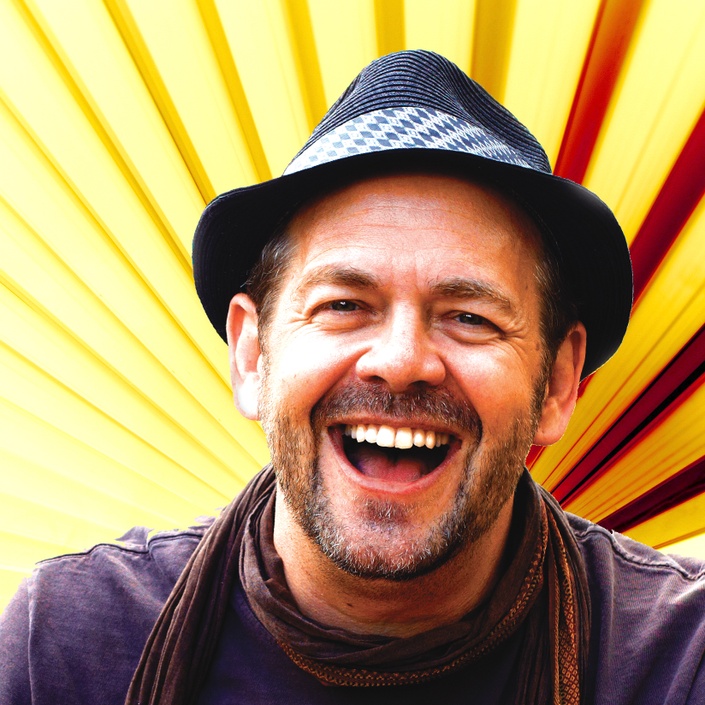 KIRTAN FLIGHT SCHOOL with DAVE STRINGER (10 Episode Package)
The first 10 episodes of Kirtan Flight School with Dave Stringer
The First 10 Episodes of ONLINE KIRTAN FLIGHT SCHOOL
FIRST CLASS - 2 HOURS LONG

Subsequent classes - 1 hour in length
"If you can't teach me to fly, then teach me to sing"
--- from Peter Pan by Sir James Barrie
When you participate in a Kirtan, the call and response form of mantra chanting, you're not just listening to the music: you are the music. As the audience for Kirtan continues to expand, many people are becoming inspired to lead or participate in Kirtan groups, or introduce chanting to their yoga classes. If you are one of those people, this workshop is for you.
Music brings us together and keeps us connected as one heart and one mind. It is the operating system of our consciousness, and our humanity. Because all humans are inherently musical, and everyone is emotionally affected by music, everyone is potentially a musician. Learning to play music, even at the simplest level, is a doorway to both relaxation and exhilaration.
How does Flight School work?
In the version taught at retreat centers in person, students are placed in small groups, and then given personal instruction on how to develop and play Kirtans together. The small groups then lead kirtan again and again to acquire experience in how to move a crowd, and how to work together.
The online version focuses on how to increase your enjoyment and skill level in singing and playing kirtan at home. Instruction and gentle encouragement are offered in techniques of singing and playing harmonium and guitar for kirtan, and also percussion instruments such as cajon, mridangam and kartals. Players of other instruments like electronic keyboards, flute and violin will also find it useful.
How much experience do I need?
Flight school is designed to be accessible to students who do not know how to read conventional music notation. It's helpful to have some prior musical experience, but not necessary to have developed a lot of skill. It's possible to have a great experience playing Kirtan with very simple techniques, and instruction is focused on building self-confidence.
Each one-hour session focuses on learning one or two classic Kirtans or mantras from the Yoga tradition. Guitar chord charts and melodic notation for keyboard beginners are provided. Attention is also given to learning how to construct interesting arrangements, and exploring some of the historical, ethno-musicological and philosophical aspects of the Kirtan tradition.
Music Practice is a doorway to self-discovery & self-empowerment. It's both an aid in learning to maintain focus, and a tool of liberation from inhibition. The complexities of music arise from simple techniques and motifs that everyone can master with repetition.
What is Kirtan?
The call and response form of mantra chanting known as Kirtan is a consciousness-transforming practice, directing the singers to vanish into the song as drops merge into the ocean. Participants in kirtans often experience a profound sense of unity, well-being and timelessness. The form is simple: a lead group calls out the melodies. The crowd responds, clapping and dancing as the rhythm builds and accelerates. The mantras quiet the mind, and the music frees the heart. Ecstasy is both the process and the product.
Testimonials:
"It feels good to and not be judged - that's a spiritual experience. I found my voice from an authentic place. It's a somatic experience - not in my head - in my body. When I can feel into it, I become part of the oneness and I play better. The container Dave creates facilitates self-discovery and spiritual connection." -- Tim Braheem

"What you do is what I call sacred theatre. It's incredibly liberating because we're at our edge, and with your super lovely attitude of "of course you can do it", everyone just gets on with it. The way you did it was so UN-stressful. I came to my edge at times - especially leading a kirtan on the first night, but the space you hold is so warm, supportive, joyful." -- Lisa Page

"This was by far one of the most healing experiences of my life. Dave Stringer is loving, committed, ingenious and fun."

-- Dr. Suzanne Lerner
"Dave provides an amazing space for self-inquiry using kirtan as a vehicle."
-- Steve Kauffman
"Absolutely fabulous. What a journey of transformation and self-discovery."

-- Andrea Shanti
ADDITIONAL MATERIALS:

PDF version of the Music book we will use for this course: https://davestringer.bandcamp.com/merch/kirtans-bhajans-music-book-pdf-version

Link to Dave Stringer on YouTube: https://www.youtube.com/channel/UCzuEp1CDQWK8kwq42WSyElg
Your Instructor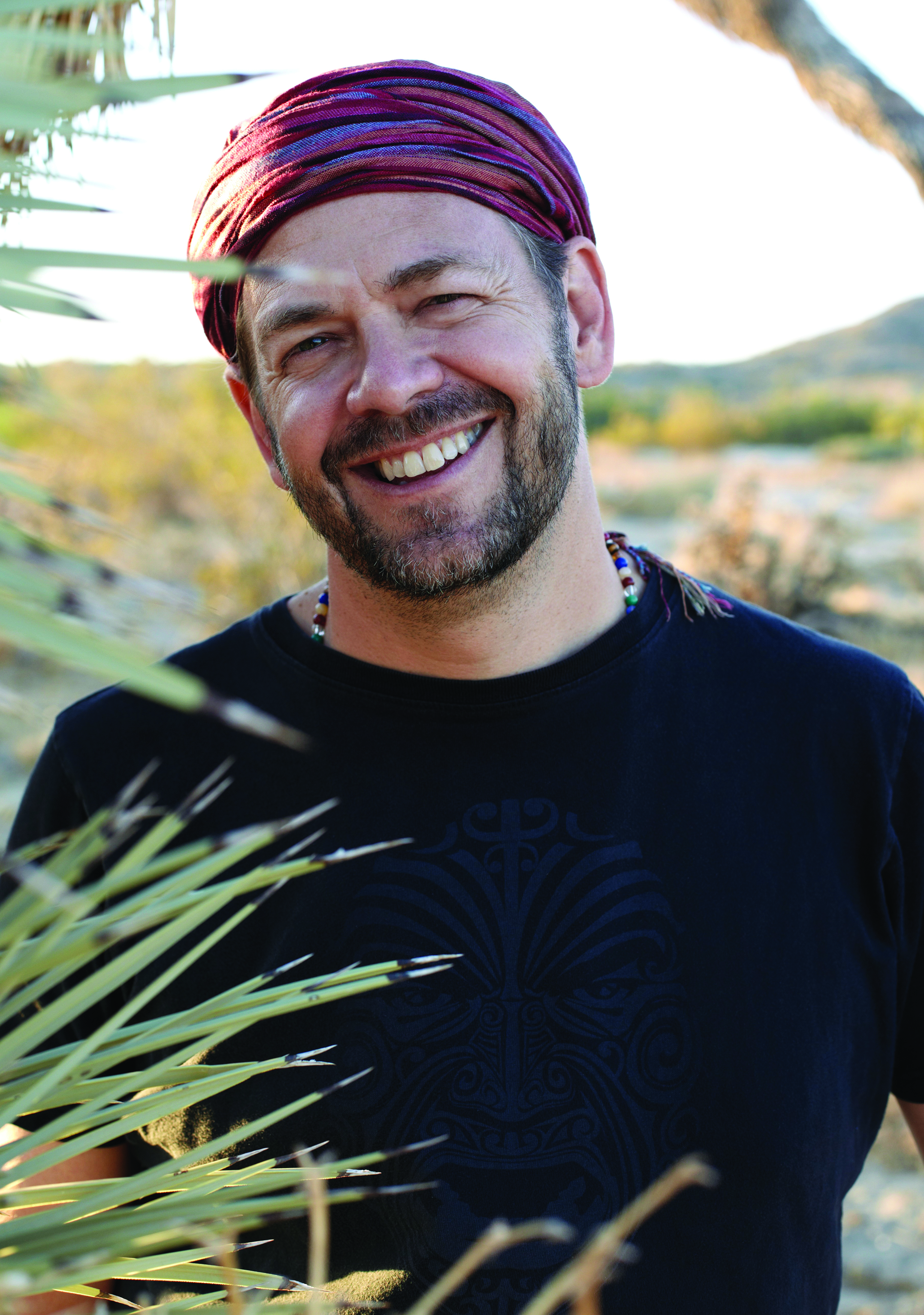 Dave Stringer is a Grammy nominated producer, singer, composer and innovative modern Kirtan artist. Stringer's sound connects the transcendent mysticism of East Indian ragas to the exuberant grooves of Gospel and the ringing harmonies of Appalachia. Dave and his band tour tirelessly, giving concerts and workshops all over the world.
A former jazz musician and film editor, and an engaging public speaker, his work engages the traditions of Kirtan and Yoga with the language of neuroscience, and probes the dilemmas of spirit with heart and humor.
The result is contemporary participatory theatre, open to a multiplicity of interpretations, and accessible to all.
Website: http://davestringer.com/
Frequently Asked Questions
When does the course start and finish?
This is a pre-recorded 10 week series. It begins and ends anytime you are ready!
How long do I have access to the course?
How does lifetime access sound? After enrolling, you have unlimited access to this course for as long as you like - across any and all devices you own.