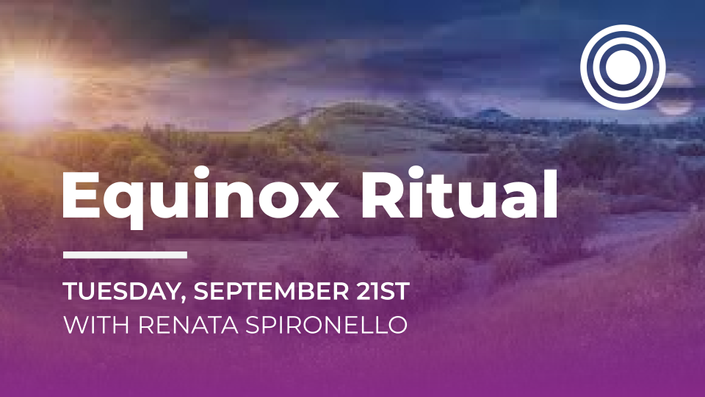 Equinox Ritual with Renata Spironello on Tuesday, September 21st (Inglés y español)
12-1pm PDT / 2-3pm CDMX / 3-4pm EDT / 4-5pm BRT / 9-10pm Europe
Enroll in Program/Classes
Date: Tuesday, September 21, 2021
Time: 12pm Pacific / 2pm Central / 3pm Eastern / 9pm Europe
Pricing: $30 for Livestream and Replay (Replay is available through the end of September)
Equinox Ritual
Join us in group prayer and meditation, to honor the Equinox and synchronize our energies with the spiritual power on this day. As mystics, we celebrate the 4 major events of the year, Spring and Fall Equinox and Winter and Summer Solstice, on the 21st of the month, even if the actual day falls on the 20th or 22nd. Arcanum 21 corresponds to The World, reflecting the potential of these 4 powerful days to direct the forces of Nature for the good of the entire world.
We will use prayers and mantra that have been handed down through the generations as time-proven ways to direct the vibrational currents for the positive healing benefit of all. We look forward to praying together and magnifying the impact we have on our world.
IMPORTANT: please have 7 containers or bottles of water and 7 stickers for this ritual
To prepare:
1. Clear your prayer space of any shoes, socks or clutter
2. Have a candle that you can light as a symbol of the one True Light (it can be a tea light, a votive or as big of a candle as you like
3. Make sure you are comfortable and have the support you need to sit comfortably
Your Instructor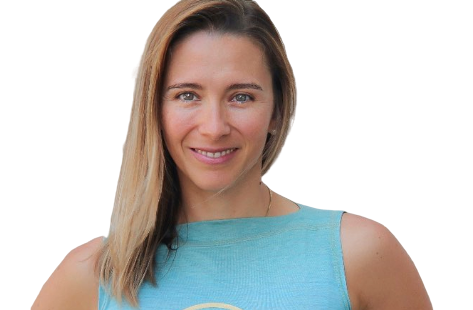 Renata Spironello is a Senior Harmonyum Practitioner, Naam Yogi and Universal Kabbalah teacher. She is admired and respected for her skills in business development and empowering individuals to reach beyond themselves. This optimistic and heartfelt native Brazilian's commitment to excellence and service to humankind has earned her the respect and recognition of her clients and peers. For the past 10 years, she has been working with the psychotherapeutic application of Divine Spiritual Wisdom to help people from all walks of life with their health, relationships, communication, and careers. Renata shares her perspicacious professional insights as a Naam Yoga Certified Teacher Trainer throughout the year and is a member of the International Naam Yoga Association, the International Harmonyum Association, and Yoga Alliance. She is deeply committed to contribute to the positive evolution of humankind through her profound and spiritual work with Women and Mothers-to-be through The Kabbalah of Birth and Beyond trainings that she imparts along with other powerful women. She believes that women are the only Hope for a true and everlasting change of humanity. Renata also teaches Divine Spiritual Wisdom on a regular basis in Mexico, Spain, Germany, and Brazil. When in the United States she makes her home in Los Angeles at Naam Yoga LA Research and Healing Center. She has been blessed to study under the guidance of Dr. Joseph Michael Levry, founder of Naam Yoga and father of Harmonyum Healing, and often travels with him as his assistant all over the world.
Classes & Important Messages
Equinox Ritual with Renata Spironello / Ritual del Equinoccio con Renata Spironello
Available in days
days after you enroll