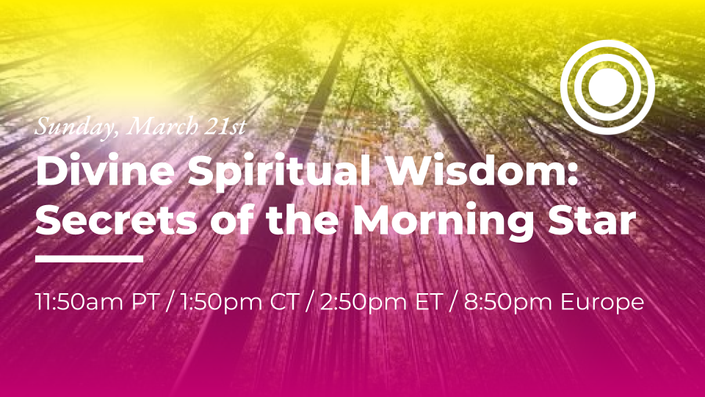 Divine Spiritual Wisdom: Secrets of the Morning Star
Sunday, March 21st from 11:50am-1:05pm PDT
Did you know that there is a superior system that yogis and Kabbalist use to improve their heath, wealth, vitality and create success and fame? The secret lies in the ability to extract vast amounts of the mysterious Sun fluid which floods the entire universe each spring. This mysterious fluid also has a direct counterpart in increasing vitamin D in the body which boosts the immune system and decreases the intensity of symptoms and duration of sickness!


The Egyptians understood the use of this fluid for health and success and had mastery of this fluid. As Naam Yogis we also have access to this vital technology. In this workshop you will learn how to heal yourself with:
2 daily regimens for extracting this life giving force
A technique to use this force when you are tired
Applications of this force for kidney health, success, energy, vitality, easing back pain, overcoming disease, boosting immune system strength, healing, charging your nervous system, Increasing intelligence, brain power and more!
as well as how to use the sunlight fluid to heal others:
Techniques for you to boost your energy prior to giving a healing session
Using the sun fluid to heal others at a distance
and a technique to remove Karma!
The Time is Now: Spring! Don't let sickness, aging, exhaustion or depression get the best of you!
Join Chris Merrill and Naam Los Angeles in this 75 minute tour de force
Date:
Saturday March 21, 2021
Time: 11:50am-1:05pm PDT / 12:50-2:05pm CST / 1:50-3:05pm CDT / 2:50-4:05pm EDT / 7:50-9:05pm Europe
This Workshop is part of a One-Day Retreat. For details or to enroll in the entire retreat Click Here

Your Instructor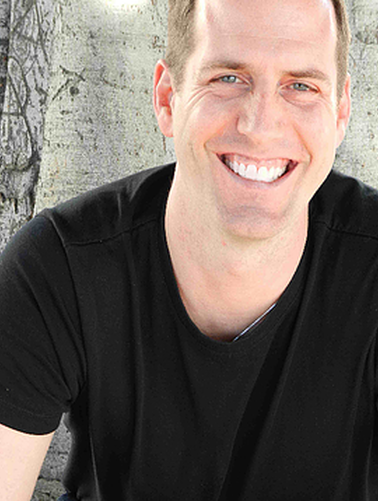 Chris Merrill has spent almost 2 decades of intense daily study, learning, teaching and practice of multiple styles of yoga, breathwork, meditation, healing and spirituality, preceded by an additional 10 years as a successful professional musician. Well known for his expertise in the science of Naam Yoga Therapies and Universal Kabbalah, Chris is able to help his students be in the right place at the right time. As a result they are able to maximize and seize opportunities regardless of external stressors. Chris's firsthand experience of the power of these teachings to help identify and overcome deeply rooted subconscious patterns continually inspires him to share them with others. With a warm, casual, compelling style, Chris is known for his ability to take universal truths and distill them into practical applications for everyday life. His students use these techniques to diagnose the source of their self-imposed limitations, claiming their power by overcoming them quickly. A dedicated student of renowned kabbalist Dr. Joseph Michael Levry, Chris has recently moved to Los Angeles, from New York City, and is loving the ocean, the weather and the natural beauty of the California landscape. Upcoming ventures include the release of his first CD and a dynamic website to help people understand how the laws of nature will affect them on a daily basis.
Classes & Important Messages
Divine Spiritual Wisdom: Secrets of the Morning Star
Available in days
days after you enroll